Speaking at the FSC and BT Political series, Treasurer Scott Morrison said fintech's impact would be felt outside the financial services sector as one of the "big productivity game changers".
"One of the areas that I'm particularly passionate about is Fintech and it's not because I like hanging out with people who wear t-shirts, have beards and look a lot like baristas. It's because they are on the cusp of one of the biggest changes to our banking and financial system in generations," Mr Morrison said.
"The technology is exciting, it can be distracting, it can sometimes, if not often, over-promise and under-deliver. But at the same time it is very hard not to appreciate the potential.
"When you've got the ASX looking to establish the first blockchain settlement exchange in the world, when you look that we'll have our new real-time payments platform active and operational by the end of next January, when you consider that we will have in place the world's most forward leaning regulatory sandbox for fintech development, the pieces of the puzzle are coming together for financial services revolution in this country," he added.
"And the big winner will be the customers; the big winners will be greater security and resilience in the system because the technology affords that as well."
Mr Morrison used an example of an agricultural producer who recognised that fintech would be the biggest change for his industry as a sign of how the implications would be felt across various industries outside the financial sector.
"I was excited by his response because he got it, that it meant it was going to put him more in the driver's seat about how he could access finance, how his whole financial world would work in the future, how that would connect with his own wealth management as well as how his sector and industry would operate," said Mr Morrison.
"Fintech is not just something that is really exciting in the financial services sector, it's actually quite transformational for businesses all around the country and at a time where wages will be first and foremost driven by investment and productivity, this is one of the big productivity game changers.
"If we can crack this, and for our country like ours, we're in such a good position to crack it… our businesses will benefit first in the same way APRA has ensured we are top of the pack when it comes to world's best practice in financial systems regulation; we can become in the Western economy, the leading fintech hub of the world."
FSC chief executive Sally Loane echoed his sentiments but warned against failing to invest in a firm's personnel.
"Those Millennials, they will judge often what we do as they judge Uber and Deliveroo, they want the same service, they want it digital, and i think that's a really important point," said Ms Loane.
"Humans are at the heart of it too, you can't just have robo-advice and all the great things on digital, you've got to have humans behind there and that's what I think we do extremely well in financial services, we grow those humans, we are one of the fastest growing and biggest sectors of our economy. 
"We're not just a country of miner and farmers anymore; we're actually a country of suits because financial services are the biggest contributor to our economy."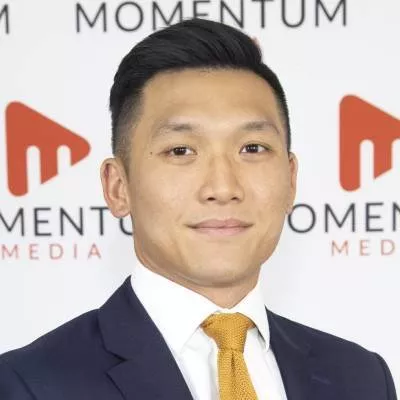 Jotham Lian is the editor of Accountants Daily, the leading source of breaking news, analysis and insight for Australian accounting professionals.

Before joining the team in 2017, Jotham wrote for a range of national mastheads including the Sydney Morning Herald, and Channel NewsAsia.

You can email Jotham at: This email address is being protected from spambots. You need JavaScript enabled to view it.