The ATO is warning that criminals may be posing as clients, in an attempt to trick professionals into clicking on links or opening attachments that install malware or ransomware onto computer systems.
It appears cyber criminals are also continuing to pose as government departments, including ASIC.
Director of Verante Financial Planning, Liam Shorte, issued a warning on social media yesterday after he received an email from a scammer posing as the corporate regulator.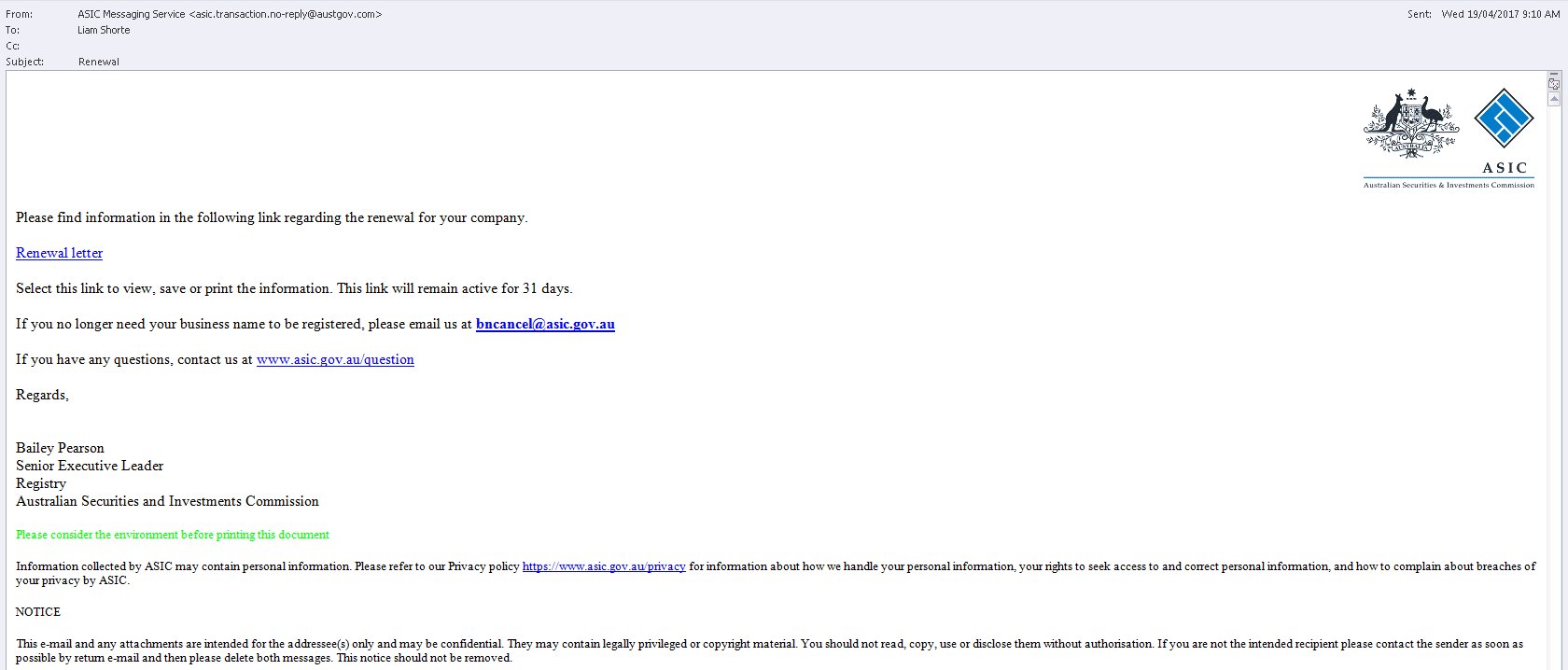 Caption: the fake email Mr Shorte received 
"When you're busy, it is so easy to click on attachments that are in scam emails that look right. Be careful people," Mr Shorte said.
Although these seem like common and obvious threats, such tactics are becoming significantly less transparent than years gone by, given the shift to a data-based environment and ease of access to marketing material such as company logos.
The ATO suggests firms that are lax on the following advice - which are often smaller accounting firms in particular - may be vulnerable to a threat:
- Keep computer security systems up-to-date, including with anti-virus and anti-spyware software
- Have a firewall to block unauthorised access
- Ensure your wireless network is secure
- Check removable media, such as a USB, for viruses before plugging it into your network