Xero announces new tax features
Cloud-based software provider Xero has announced a number of improvements to its tax product, Xero Tax.
04 February 2016
•
2 minute read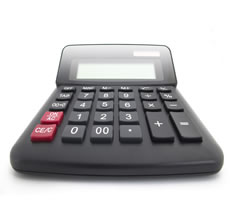 The company yesterday outlined a number of key innovations to the tax platform at the company's Sydney Roadshow event, claiming the improvements will help digitise tax lodgements and save accountants and bookkeepers real time.
As announced, the new Xero Tax features include:
a new look and feel for activity statements to ensure consistency with other forms
integrated worksheets and smart grids to make it easier to capture and calculate GST for Xero and non-Xero clients
support for e-sign powered by Adobe Document Cloud for all income tax returns and activity statements
an integrated cover letter and optional comprehensive substantiation declaration
integration with Dropbox for Business for document storage
support for the ATO's new Cloud Authentication process enabling setup via a three minute automated telephone call.
Speaking to AccountantsDaily, Xero Australia's new managing director, Trent Innes, said the new features are a big step towards the comprehensive cloud-based tax platform Xero has been working so hard to achieve.
"It's about building up our tax platform. It's about having a fully comprehensive cloud-based tax platform and we are the only provider that's got a fully cloud-based tax platform. It's been over three years of development at this stage, so it's a major investment, but the guys are getting great feedback."
"We announced this morning some updated numbers too. We just clocked over a million lodgements through Xero Tax, which is amazing and we have over 1,200 practices now using Xero Tax, so we are really really happy with that."
Adding to Mr Innes comments, Anthony Migliardi, product manager tax, Xero said the company is focused on creating a product that can have real benefits for small businesses and their advisers and will continue to push towards optimal efficiency.
"Tax is being reinvented for the 21st century and we're thrilled to be able to help power this acceleration in efficiency and power," he said.
"Saving time and improving efficiencies at this scale has a true impact on the small business economy."