Audit firms need to prepare now for revised quality management standards that apply from mid-December and represent "an entirely new approach".
ASF Audits head of education Shelley Banton said the changes represented "a fundamental shift in our obligations", and would require firms "to initiate a system of quality management that proactively identifies and responds to risks in terms of quality".
Speaking at the SMSF Association National Conference last week, Ms Banton said the whole approach was more tailored to circumstances.
"It's not a one-size-fits-all cookie-cutter approach anymore," she said. "We need to tailor it to the firm's experience, the firm's size, and the risks that we identify and assess from that firm's perspective, to make sure that we're seeing audit quality at the forefront of what we're undertaking."
Risk assessments would need to be undertaken in areas such as governance and leadership, information and communication, ethics, engagements, performance and resources.
The standards, set out in ASQM 1 by the Auditing and Assurance Standards Board last March, bring Australia in line with international standards and require auditors to design, customise, implement and operate a system of quality management based on the firm's size and circumstances.
It replaces ASQC 1 and will apply to auditors and others who review financial reports, financial information, plus assurance and related services engagements, from 15 December.
Ms Banton said the quality management standards applied not just to SMSF auditors but also to firms providing non-assurance services, with the Accounting Professional and Ethical Standards Board recently revising APES 320.
Firms providing non-assurance services would need to comply with the standards by 1 January 2023.
For professional service firms that provide non-assurance services but also operate an assurance practice, APES 320, ASQM 1 and also APES 220 would apply, she said.
"It's essential that we have an understanding of our obligations, because we've got a lot to do. What it means for us is having those additional responsibilities in relation to IT applications, which encompass due diligence, risk management and putting in place documentation policies and procedures by the end of this year," she said.
She said Standards Australia provided information about risk management processes that identified all levels of risks.
"It is important to read the standards, make sure that your system of quality management is applicable to your firm size, and that it complies at the end of the day," she said.
"When we undertake our accounting and auditing functions, we obviously have a concept of risk embedded in that, but what we're seeing now is a difference. There is a big difference between applying the concept of risk to a client, as opposed to applying the concept of risk to your own firm.
"The ultimate responsibility of that lies with either the chief executive, the managing partner, or the managing director, or their equivalent.
"Firms need to make sure that the person responsible for that has not only the necessary expertise, the appropriate knowledge, sufficient influence, but also the time to be able to undertake that process and implement that system of quality management."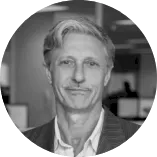 Philip King is editor of Accountants Daily and SMSF Adviser, the leading sources of news, insight, and educational content for professionals in the accounting and SMSF sectors.
Philip joined the titles in March 2022 and brings extensive experience from a variety of roles at The Australian national broadsheet daily, most recently as motoring editor. His background also takes in spells on diverse consumer and trade magazines.
You can email Philip on: This email address is being protected from spambots. You need JavaScript enabled to view it.