Labor has ditched plans to put a $3,000 cap on deductions for preparing tax returns as it moves into election mode with "a very, very different set of policies".
There was nothing left in the tax toolkit from last time, the shadow assistant treasurer said, after a raft of policies including an end to franking credits proved decisively unpopular in 2019.
"If we haven't announced it, it's not our policy," Stephen Jones said during a webcast soon after last week's Budget in response to a direct question on the $3,000 cap.
"It's not like we've got all those things that are residual policies from the last election."
Mr Jones said Labor had learned its lesson and was planning to leave tax settings unchanged.
"You can't get absolutely walloped in an election as we did in 2019 and not go away and have a good, hard think about it and see whether your policies are calibrated right and are going to be accepted by the Australian people," Mr Jones said.
"That happened, we did go away and have a think and we're coming to this election with a very, very different set of policies.
"To put it simply, we're taxing less, and we're spending less, because you can't do one and not the other. So our proposition will be keep the tax settings in place.
"We have a difference with the government around multinational taxation, but the rest of it is pretty much set."
In his reply to the budget last week, Opposition Leader Anthony Albanese laid out broad plans for improved aged care, but was criticised for lack of costings and details.
Meanwhile yesterday, shadow treasurer Jim Chalmers said Labor had no plans to increase taxes but would pursue multinationals in conjunction with other countries.
Tony Greco of the IPA said the rationale for imposing the $3,000 cap was based on false information, but he was concerned that other disowned Labor policies might re-emerge.
"They're not making those policies public in the lead-up to the next election but as to whether they will reappear there's always that uncertainty," Mr Greco said.
"Over the term they might have an inclination to revisit."
He said the challenge was huge for any government with years of budget deficits likely in the wake of the pandemic.
"We don't want the tinkering, we don't want the piecemeal, we want the big picture stuff because when you're looking at the deficit, you need a big change in the tax base to make up for what lies ahead," Mr Greco said.
Mr Jones said the opposition would spend the weeks running into the election, which must be held in May, laying out the rest of its policies with some areas already marked out for attention.
"I have said that stability and certainty will be the hallmark of Anthony's (Albanese) government if we win in May. We have identified a few areas that actually we need to lean in to," Mr Jones said.
"In my own portfolio, the payments space is absolutely in need of reform. These touch-and-go devices have transformed our payments system.
"The second area that is absolutely in need of reform is financial advice; the market is cooked. Five years of failed reforms by the government; they've made an absolute mess in the financial services space, it needs to be reformed. People have never retired with more money but less capacity to get more advice."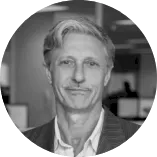 Philip King is editor of Accountants Daily and SMSF Adviser, the leading sources of news, insight, and educational content for professionals in the accounting and SMSF sectors.
Philip joined the titles in March 2022 and brings extensive experience from a variety of roles at The Australian national broadsheet daily, most recently as motoring editor. His background also takes in spells on diverse consumer and trade magazines.
You can email Philip on: This email address is being protected from spambots. You need JavaScript enabled to view it.