Tax practitioners have been invited to vent their frustrations about dealing with the ATO in a survey by the Australian National Audit Office announced this week.
The ANAO said it "proposes to examine" if the ATO has had "an effective strategy for engaging with tax agents" and if it provided "effective services and support".
The tax leader at CA ANZ, Michael Croker, said accountants were concerned about a range of issues and the body was urging its members to respond.
"The ANAO's review is a timely opportunity for tax agents and the profession to articulate their experiences in engaging with the ATO," he said. "From what we hear from CAs, the quality of ATO engagement with tax agents can be a bit hit and miss."
Tony Greco of the IPA agreed it was a chance to air grievances and for his members, trying to get a return call from the ATO "drives them nuts".
"This is an opportunity to voice some issues. The only way they're going to respond is if we give them examples of things that don't quite work," Mr Greco said.
"They've got a big budget, the ATO. It makes them more accountable if we can articulate all the nuances we're struggling with."
Mr Croker said his members got frustrated by programmed responses to questions.
"CAs enjoy dealing with more experienced ATO officials rather than those who stick to scripted responses with little apparent authority to make decisions," he said.
CA ANZ is conducting its own survey of members with emotions running high following the recent ATO draft rulings on 100A and Division 7A.
But Mr Croker said it was not the only issue causing friction.
"The recent ramp-up of ATO debt collection activity is causing pain for some agents. CA ANZ understands that external organisations have been hired to help the ATO," Mr Croker said.
He said member complaints included multiple calls from different ATO debt collectors on the same day regarding different clients and debt collectors being unaware of agreed repayment plans.
"On ATO late lodgment enforcement activity, some members have told CA ANZ that the ATO caller is unaware of recently lodged returns or have sought lodgment of returns not yet due for lodgment," Mr Croker said.
But it was not all doom and gloom.
"On a positive note, most CAs are full of praise for the way in which the ATO helped clients access JobKeeper and Cash Boost," Mr Croker said.
The ANAO website will accept contributions until 22 April.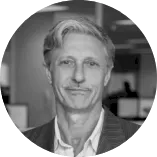 Philip King is editor of Accountants Daily and SMSF Adviser, the leading sources of news, insight, and educational content for professionals in the accounting and SMSF sectors.
Philip joined the titles in March 2022 and brings extensive experience from a variety of roles at The Australian national broadsheet daily, most recently as motoring editor. His background also takes in spells on diverse consumer and trade magazines.
You can email Philip on: This email address is being protected from spambots. You need JavaScript enabled to view it.