In a joint statement this week, NSW Police and Service NSW confirmed they had established Strike Force Sainsbery to "identify individuals who had fraudulently sought payments intended to support businesses and residents through the COVID-19 restrictions".
"From 20 September businesses were required to reaffirm their eligibility each fortnight to continue to receive the 2021 COVID-19 micro-business grant payments," confirmed Service NSW chief executive Damon Rees.
"Service NSW fraud and compliance investigators identified anomalies in some applications made for the 2021 COVID-19 micro-business grant in late October."
As a result of the anomalies, Service NSW was forced to pause the 2021 COVID-19 micro-business grant payments temporarily, Mr Rees said, noting that recurring payments for existing applicants have now resumed.
The majority of eligible payments are expected to restart in the coming week.
"It is incredibly disappointing that deliberate, coordinated fraudsters have undermined the systems put in place to support the businesses of NSW in one of the most challenging times we have faced," Mr Rees continued.
"Service NSW is continually strengthening its fraud prevention and detection systems and takes action to report suspected fraudulent activity to the NSW Police and other law enforcement bodies.
"There are multiple checks and balances in place to ensure applications are properly reviewed and taxpayer funds go to those who meet the eligibility criteria and need it most."
Commenting further, state crime commander, assistant commissioner Stuart Smith, said the NSW Police Force would be headstrong in cracking down on those exploiting the payments.
"We cannot have those in need miss out on crucial support while greedy fraudsters live it up on the dime of NSW taxpayers," Mr Smith said.
"State Crime Command will be using a state-of-the-art artificial intelligence system designed to mass analyse and cross-reference metadata.
"Let this be a warning to anyone who made a fraudulent application. It will not be long before we are knocking on your door."
CPA Australia has been one of the professional accounting bodies involved in the consultation and roll-out of COVID-19 business support payments during the pandemic.
Speaking to Accountants Daily about the rise of fraudulent claims, Gavan Ord, senior manager business policy at CPA Australia, said compliance issues have been raised for some time.
"We've actively engaged with Service NSW on the roll-out of NSW COVID businesses support payments and have been raising compliance issues with them for some time," Mr Ord said.
"We support early, active and strong action against anyone who has fraudulently claimed or facilitated fraudulent claims for COVID business support.
"The micro-grant scheme ends soon and is only available to businesses still experiencing a 30 per cent decline in turnover. The business must attest it meets this threshold fortnightly."
Clarifying further, Mr Ord said: "Fraudulently receiving business support payments is different to inadvertently being overpaid, which could occur if losses weren't as severe as expected. Nonetheless, anyone in this boat should notify Service NSW as soon as possible.
"We understand that Service NSW will soon commence auditing claims. So, if you have a client who is receiving a support payment from the NSW Government, it's worthwhile reminding them that they only remain eligible if their turnover is still down 30 per cent or more.
"If you have a client that hasn't received their micro business grant payment and needs the payment, they can contact Service NSW directly or make a call back request."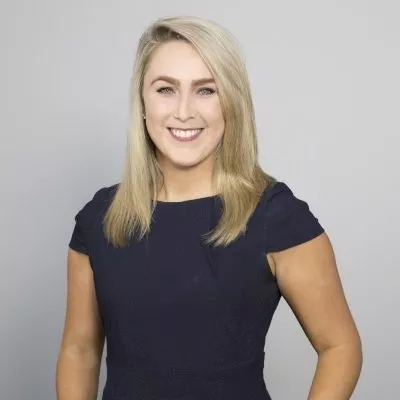 Emma Ryan is the deputy head of content at Momentum Media and editor of the company's legal publication, Lawyers Weekly.
Emma has worked for Momentum Media since 2015 and has been responsible for breaking some of the biggest stories in corporate Australia. In addition, she has produced exclusive multimedia and event content related to the company's respective brands and audiences.
A journalist by training, Emma has spent her career connecting with key industry stakeholders across a variety of platforms, including online, podcast and radio. She graduated from Charles Sturt University with a Bachelor of Communications (Journalism).