The Australian Charities and Not-for-profits Commission (ACNC) this week urged organisations across the sector to enhance their financial reporting efforts after the release of the regulator's annual review showed room for improvement.
The regulator's annual review probed the annual financial reports (AFR) of 274 medium and large charities for the 2019 reporting period. While some organisations were selected at random, many were reviewed again after being found to operate afoul of the ACNC's reporting requirements in 2018.
In its analysis, the ACNC found that 30 per cent of the AFRs reviewed were missing one or more necessary components, while 20 per cent of charities failed to separately disclose government revenue received despite making the disclosure in their annual information statement (AIS).
Of the 30 per cent that submitted incomplete AFRs, the most common components that were left out included statements of comprehensive income, which 29 per cent of businesses failed to supply; statements for changes in equity, at 16 per cent; and cash flow statements, at 12 per cent. 
ACNC commissioner Gary Johns called for charities and their accountants, auditors or reviewers to approach the financial reporting process with more caution. 
"With the ACNC Charity Register being viewed millions of times each year, it is crucial that every charity makes sure its information — especially financial information — is accurate and up to date," he said. 
"Increasingly, potential supporters, donors and the public are looking at information on the Charity Register to inform their charitable giving. Having a full record of AISs and accurate annual financial reports is an important way for a charity to present itself."
Among the errors up from last year were submitting an AFR type, with just 66 per cent selecting the correct type of AFR, down from 68 per cent in the previous year, and a decline in those which attached an auditor's or reviewer's report at just 92 per cent, down from 94 per cent in the previous year. 
Of the charities that didn't use a transitional reporting arrangement, 70 per cent of auditors' or reviewers' reports made required references to the ACNC Act, while those that attached responsible persons' declarations with their AFRs dropped to 91 per cent from 95 per cent last year, and 5 per cent of the responsible persons' declarations failed to attach a solvency declaration stating the charity's ability to pay its debts.
The analysis notes errors consistent with last year's findings, most of which centred around issues of disclosure. 
Among the most common were failing to disclose whether the charity was a not-for-profit entity, failing to mention the statutory basis under which the financial reporting was prepared, and failing to disclose third-party transactions. 
The ACNC has signalled a continued focus on collaring organisations that submit incongruent financial reporting across the sector. 
For 2021, the watchdog will home in on government revenue, including grants, along with goods and services revenue, donations, employee expenses, total expenses and net assets.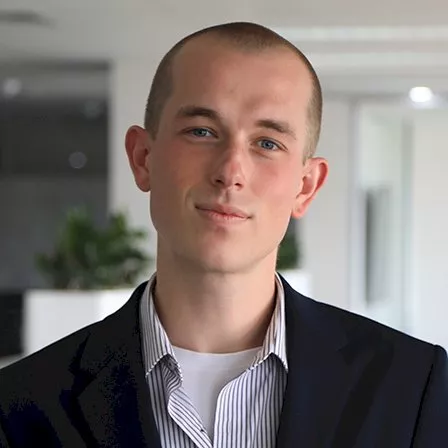 John Buckley is a journalist at Accountants Daily. 
Before joining the team in 2021, John worked at The Sydney Morning Herald. His reporting has featured in a range of outlets including The Washington Post, The Age, and The Saturday Paper.
Email John at This email address is being protected from spambots. You need JavaScript enabled to view it.