Dedicated resources, inspiring stories and the latest industry news & views
EXPLORE NOW
Intuit QuickBooks' loyalty program gets new perks for ProAdvisors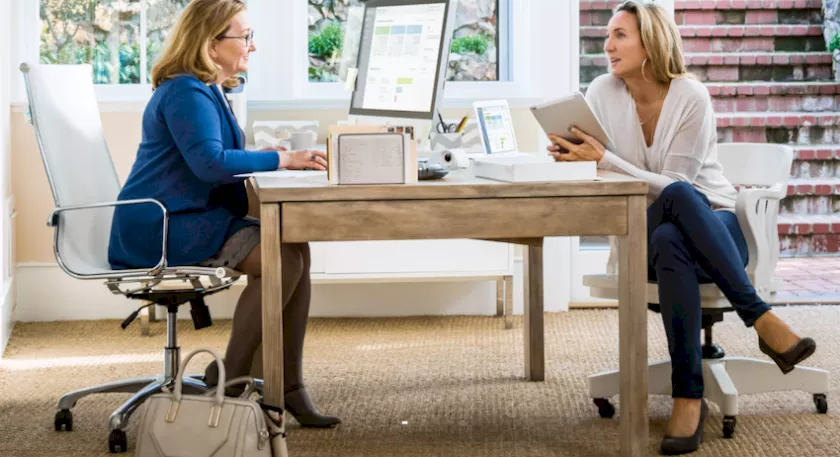 Intuit QuickBooks has revamped its free loyalty program for accountants and bookkeepers with lots of great new features.
More value for the accounting and bookkeeping community 
Intuit QuickBooks recently held the first in a regular webinar series, the Pro Power Hour, with more than 1,000 accounting professionals registering for the kick-off event.
The event was a chance to learn about great new extensions to the ProAdvisor program and hear from Robyn Jacobson, Senior Advocate, The Tax Institute.
"The series is an opportunity to gain new skills and knowledge, learn about the latest industry news or product updates, and receive advice and guidance from subject matter experts," host and Intuit QuickBooks head of advisor strategy, Meagan Woods, told the audience.
QuickBooks Tax powered by LodgeiT now free for ProAdvisors 
Webinar participants were fortunate to hear from Andrew Noble, founder, LodgeiT, the tax compliance software that seamlessly integrates with QuickBooks and is available to all ProAdvisors.
"LodgeiT is all about automation and pulls in information from different systems such as the Tax Office and accounting software like Intuit QuickBooks. Our tax software classifies information and sends it to the right system," Noble explains.
It also gives accountants and bookkeepers access to special-purpose reporting tax forms and working papers. Accountants can include their own branding on emails with tax documents for signing sent to clients through the system, with the emails appearing to clients as if they came directly from the adviser's own email account. Advisers can use LodgeiT to lodge personal tax returns back to 2015 and all other forms held in the system go back to 2010. 
"LodgeiT has sophisticated compliance controls to manage workflow and we're always adding new features," Noble adds.
The software automates ATO assessment notices and validates and cross-references information between LodgeiT, the ATO and QuickBooks. If the data is shown to be valid, the notice will be sent to the Tax Office without human intervention. 
LodgeiT is backed by an extensive support function, through which users can access technical support and also seek guidance on tax matters. "We'll find the right person in the team to answer your questions," says Noble.
Streamlining your practice with QuickBooks and Karbon
Leading workflow management platform Karbon also integrates with Intuit QuickBooks and is available for all ProAdvisor members. It includes an extensive library of workplace templates to help accountants and bookkeepers to be more efficient.
"People come to Karbon because they want better visibility over their workflow. It's a great tool for people working remotely and ensures everyone in the team knows what they have to do and where things are up to with every client," explains director of sales, Asia Pacific Richard Snell. The software has been designed by a team of senior accountants who have collectively built up more than 200 years' experience across the accounting spectrum. 
"It's essential to coordinate workflow and collaboration in an accounting practice to ensure your team works effectively together and also with clients. So, Karbon doesn't only help with compliance, it also supports the way you work," Snell adds.
Both Karbon and QuickBooks can be connected to sync client contact information, service items and classes between the two platforms, giving excellent visibility over a practice.
Karbon is also a central repository through which both work and non-work emails can be managed. Emails can also be assigned to colleagues, and the software has live chat and administration functionality that can be accessed through a fantastic app that operates on any smartphone.
All ProAdvisors can access Karbon's product support and implementation services at a discounted rate as part of the program's new perks.
New extensions to the ProAdvisor Program
Intuit QuickBooks' senior solutions engineer, Grant Quick, is the mastermind behind the refreshed ProAdvisor program. He says it was developed in close consultation with the accounting and bookkeeping community. 
"The updated ProAdvisor program offers some great, new insight backed rewards. We also talked to advisers about what's important to them and they said they wanted its current benefits to remain in place," Quick explains.
This includes the 50 per cent wholesale discount for QuickBooks Online files. ProAdvisors  can also get access to great tools to manage their practice's books and timesheets with QuickBooks Time and they can rely on QuickBooks' phone support service to assist them with any questions. 
Plus, from 1 April, accountants and bookkeepers who are signed up to the ProAdvisor program can also use the advanced version of cloud payroll software KeyPay for free.
ProAdvisors can also upload unlimited users to QuickBooks and set up as many e-signatures as they need, at no cost. Advisers can also access digital ProAdvisor badges that can be used in their marketing collateral. 
Sounds exciting? Access to the ProAdvisor Program is free when you sign up to QuickBooks Online Accountant.  Join now to be part of a growing community of accounting professionals who are getting rewarded for growing their practice.
Latest Articles
view all