The plea comes as on-time lodgement performance for activity statements fell by 3.4 per cent below the ATO's 2019–20 target, dropping below the 75 per cent mark for the first time in over a decade as the economic impact of the coronavirus pandemic and summer bushfires showed.
ATO deputy commissioner Deborah Jenkins said it was crucial for small businesses to continue to lodge to prevent issues from building up down the track.
"If people continue today to lodge, it also means that they will continue to know what their obligations are and they can make some better decisions about whether it is the time to exit gracefully, maybe it's the time to think about expanding, or it could also be the time to just, you know, hunker down and maybe have some business as usual, but without some of that good-quality information, you don't know that," Ms Jenkins said on an ATO webcast.
"The main message I would give people today is, don't put your head in the sand. It's really important. We can do a lot of things if we know early. 
"The longer we leave things, the harder they can become. It can be almost this insurmountable barrier to coming and fixing the problems."
Treasury assistant secretary Michelle Rak also pointed out that consistent lodgements were crucial in helping her department understand the state of the economy's recovery from the crisis and design better measures to target flagging industries.
"If I could also encourage people to lodge. We really like information; just to reiterate, we do not see individual business information. At an aggregate level, it's really interesting for us to understand what is happening in the economy," Ms Rak said.
"When you lodge, we get that aggregate level. We can see whether or not particular businesses are starting to pick up.
"That helps the government to understand whether or not particular measures need to be developed in order to actually address and target things that are going on in the economy."
Tailored support
ATO deputy commissioner Hoa Wood said the Tax Office was determined to continue supporting agents and their clients to a business as usual environment, including continuing to offer a flexible lodgement program for those struggling to meet their obligations.
"We put together a flexible lodgement program, for example, which actually acknowledges as long as we can help you try and meet those lodgement obligations, as you can, we will be flexible about penalties and really take that into account," Ms Wood said.
"So just really understanding what is available in terms of support, understanding that the ATO is saying we are wanting people to really think about how do we get back into that normal rhythm, how do we start getting the lodgements back in, because that will be one less thing to think about.
"It will just be something that happens in the normal pattern of things, really getting back to the business's way of operating and making the most of what hopefully will be a very successful recovery."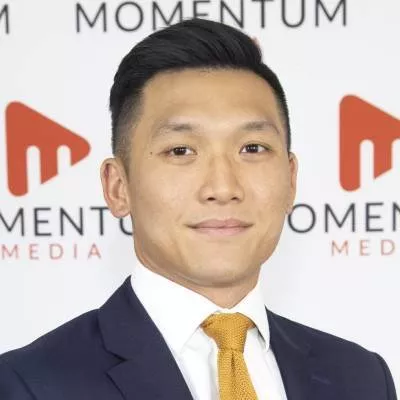 Jotham Lian is the editor of Accountants Daily, the leading source of breaking news, analysis and insight for Australian accounting professionals.

Before joining the team in 2017, Jotham wrote for a range of national mastheads including the Sydney Morning Herald, and Channel NewsAsia.

You can email Jotham at: This email address is being protected from spambots. You need JavaScript enabled to view it.