More than $31 billion in lost tax is slipping through the cracks in Australia, with the latest Australian Taxation Office results revealing nearly a 7 per cent tax gap for all 15 income and transactional-based taxes.
Small businesses continue to account for the largest gap at $11.1 billion or 11.5 per cent. This population includes sole traders, trusts, partnerships and companies with a turnover of up to $10 million.
Speaking on the Accountants Daily Insider Podcast, Tax & Super Australia tax counsel John Jeffreys said he wasn't surprised by the results, saying that there was a need to possibly bolster the ATO to address the gap.
"We have all have experienced situations where people either dodge their responsibility or frankly just don't know them and that is something that needs to be understood," the tax counsel said.
Mr Jeffreys said the reason the small-business area was seeing such a large tax gap was because of a lack of knowledge that is part of it.
"It has to be said that these people probably think they have a very low risk of being caught if they are doing the wrong thing," Mr Jeffreys said.
"Despite the Tax Office's effort, it is still a small percentage of the population that is ever being questioned.
"Looking at it from a risk versus reward view analysis, people [who] are looking at that might think, well, maybe the risk of being found out isn't too much."
However, Mr Jeffreys doesn't buy into the narrative that a large part of the problem is only due to people doing the wrong thing.
"A part of the tax gap is that the law is so complicated and people don't understand it and don't know that there is, in fact, a liability for something when they make a gain," he said.
"People do want to comply with the law, but they don't understand it, there is this gap of information that produces the gap.
"I get concerned when these announcements come out because there is this implication that there are all these bad people out there who don't want to pay tax. I don't think that's a fair assessment of what is going on.
"Yes, there are those people, but there are also a whole bunch of people who pay the wrong amount of tax simply because they don't know what the law is."
Mr Jeffreys believes the problem is "fairly and squarely in the hands of the Tax Office to solve", with additional resources potentially required.
"I would ask myself if we resource the Tax Office by X dollars, how much of that $31 billion do we get in?" he said.
"Let's say we give the Tax Office another $1 billion to audit people, then how much of that other $30 billion would you get? It seems to me that there is an analysis that needs to be done.
"The reasons we have non-compliance is because people don't think they are going to get caught.
"It seems to me the only way to deal with this is to resource the Tax Office with enough people to be able to give those people who are recalcitrant the impression or the knowledge that they are going to get caught, and it seems to me that this is an analysis that should be undertaken by the government."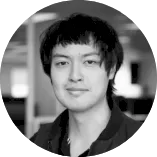 Tony Zhang is a journalist at Accountants Daily, which is the leading source of news, strategy and educational content for professionals working in the accounting sector.
Since joining the Momentum Media team in 2020, Tony has written for a range of its publications including Lawyers Weekly, Adviser Innovation, ifa and SMSF Adviser. He has been full-time on Accountants Daily since September 2021.
You can email Tony at This email address is being protected from spambots. You need JavaScript enabled to view it.