In its submission to the Senate Standing Committee on Community Affairs — Adequacy of Newstart and related payments and alternative mechanisms to determine the level of income support payments in Australia — KPMG said it welcomes the opportunity to review the current system.
"The current level of Newstart is inadequate and damaging," the big four accounting firm said.
"There is an optimal level for Newstart which involves balancing meeting material and psychological needs and providing incentives for work. That balance is not being met.
"The current payment is too low and, as the BCA has pointed out, provides a barrier to entry in the workforce. That is, it is insufficient for the unemployed to actively conduct a job search."
Furthermore, KPMG noted the gap between Newstart and pensions is too large and encourages people to seek Disability Pension, which is "psychologically damaging".
"Inadequate levels of Newstart can have long-term (indeed lifetime) impacts on children surrounding those who are unemployed," it added.
"An inadequate Newstart tears at our inclusive social contract, given our society does not guarantee work and thus should ensure that there is an adequate living standard for those that cannot obtain work.
"Ensuring an adequate safety net in the future will be vital for social cohesion, as technology will displace old jobs and create new jobs. There will not necessarily be a direct match of skill levels, such that some may well be 'left out' or find it very difficult to find work."
KPMG submitted that it supports an increase to the rate of Newstart and outlined what it deems as appropriate options to roll out such an increase.
"Newstart should be set with regard to the following three benchmarks: Newstart should be at least 50 per cent of the full-time equivalent national minimum wage (NMW); Newstart plus the maximum Commonwealth Rent Assistance entitlement should be at least 50 per cent of median household income, which is the standard OECD measure of the 'poverty line'; Newstart should be at least 80 per cent of the sum of the Aged Pension and the full Pension Supplement," KPMG said.
"Newstart is currently $277.85 per week for a single person with no dependents. In recent years, it has only increased by reference to movements in the Consumer Price Index.
"In 1994, Newstart represented around 30 per cent of the average weekly wage of those employed in the retail and accommodation/restaurant sectors. Today those sectors earn around $1,180 per week."
KPMG added: "The Fair Work Commission (FWC) is responsible for setting the NMW and takes a wide range of economic and labour market factors into account in doing so. One of the legislated objectives of the NMW is to take into account 'relative living standards and the needs of the low-paid. Having regard to these factors, the FWC has set the NMW currently at $740.80 per week, or $19.49 per hour.'
"The Newstart allowance for a single person with no dependents is only 37.5 per cent of the pre-tax NMW. Newstart represents less than 45 per cent of the estimated after-tax minimum wage of such a person."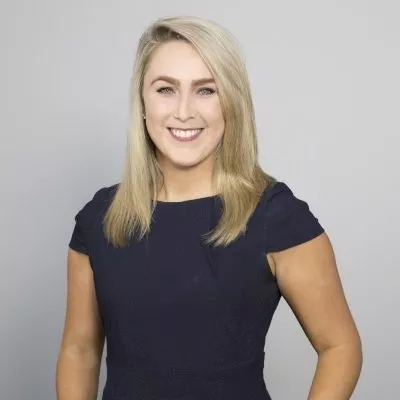 Emma Ryan is the deputy head of content at Momentum Media and editor of the company's legal publication, Lawyers Weekly.
Emma has worked for Momentum Media since 2015 and has been responsible for breaking some of the biggest stories in corporate Australia. In addition, she has produced exclusive multimedia and event content related to the company's respective brands and audiences.
A journalist by training, Emma has spent her career connecting with key industry stakeholders across a variety of platforms, including online, podcast and radio. She graduated from Charles Sturt University with a Bachelor of Communications (Journalism).