Yesterday, Treasurer Josh Frydenberg announced that the budget was expected to reach a surplus of $4.1 billion in 2019–20, with the forecasted deficit cut from $14.5 billion down to $5.2 billion in 2018–19.
The government believes the cumulative estimated surplus will be nearly double the estimate in this year's budget, with underlying cash surpluses increasing to $12.5 billion in 2020–21 and $19.0 billion in 2021–22.
With that in mind, the government has set aside $9.23 billion in potential tax cuts over three years, listed as "decisions taken but not yet announced".
Speaking to Accountants Daily, the Tax Institute's senior tax counsel, Professor Robert Deutsch said the tax cuts would likely be meagre, given its breakdown of $2.5 billion to $3.7 billion each year.
"This is built of a swathe of assumptions about what is going to happen over the next four years and whilst Treasury do the best they can to give accurate forecasts, they are forecasts and by definition uncertain," said Professor Deutsch.
"You are anticipating a tax cut out of a surplus that is forecast but uncertain so in the same sense I would argue tax cuts are uncertain.
"It will be fairly meagre given total receipts for the federal government was $446 billion, so you're talking about a $9 billion cut; it is a small amount, particularly if it is spread over four years, but I wouldn't say it is inconsequential – we're not talking big ticket items but some modest tax adjustments."
ANZ senior economist Cherelle Murphy believes the $9.23 billion could represent an acceleration of individual tax cuts announced in the 2018–19 budget that fell outside the forward estimates period.
"In the 2018–19 budget, we had tax cuts planned to start for 2019–20 and then phase two jumped up to $13 billion a year in 2022–23 but they fit outside the forward estimates so what this may be just be bringing forward some of those tax cuts that had already been planned because there are a lot of tax cuts in the system already but because they sit from 2022–23 onwards, we don't see what they look like beyond 2021–22 so this could represent bringing forward part of those," said Ms Murphy.
"If it amounts to $2 to $3 billion a year, it is not huge but we couldn't ignore it and if you get them now then they will stay in place and won't disappear and it could be just a little bit of a stimulatory side for the economy."
This email address is being protected from spambots. You need JavaScript enabled to view it.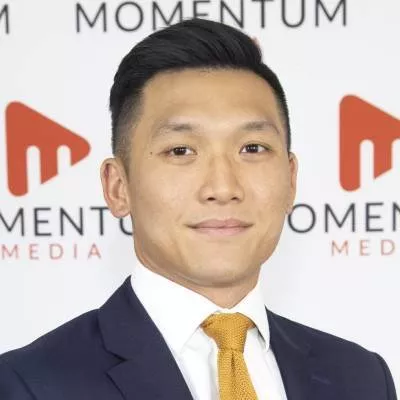 Jotham Lian is the editor of Accountants Daily, the leading source of breaking news, analysis and insight for Australian accounting professionals.

Before joining the team in 2017, Jotham wrote for a range of national mastheads including the Sydney Morning Herald, and Channel NewsAsia.

You can email Jotham at: This email address is being protected from spambots. You need JavaScript enabled to view it.