In his valedictory speech in Melbourne last week, IGT Ali Noroozi said that the ATO should implement its recommendation of a management board to oversee the development of the tax office's overall strategy and performance, excluding its day-to-day operations or access to taxpayer information.
"In my view, the board should be headed by an independent chair and its membership should include the commissioner and second commissioners as well as private sector experts in such areas as information technology, communications, human resources and finance," said Mr Noroozi.
"In addition to introducing external talent to the ATO, such a board would address concerns regarding too much power being concentrated in one individual, i.e. the commissioner."
Mr Noroozi, who will be departing his role after 10 years on 6 November, also called for greater resources for the IGT, while believing it should be renamed as the taxation ombudsman to enhance its profile among taxpayers.
"We are increasingly asked to do more with less and complaints continue to grow each year. We have sought to maintain high service standards by developing innovative solutions and ensuring that our staff are operating at optimal levels," said Mr Noroozi.
"However, we are now at a point where, without further resources, not only do we risk degradation in our service standards but also a diminishing capacity to conduct other important functions such as undertaking systemic reviews.
"I also believe that the IGT should be renamed the Taxation Ombudsman to make it more identifiable amongst those who most need assistance in their disputes with the ATO. Whilst the IGT is well-known in the tax profession, awareness of its services needs to be better promoted amongst small businesses and individuals including the most vulnerable."
Mr Noroozi, who oversaw a four-fold growth of his office during his tenure, said the IGT has now handled close to 8,000 complaints from a range of tax professionals and taxpayers including vulnerable individuals and small businesses.
He noted that while there has been some tension between the ATO and the IGT, it was indicative of their independence and that co-operation was necessary for improvements to be delivered for the community.
"I have often been asked about the state of the relationship between my office and the ATO. In asking this question, it is assumed that the scrutineer needs to have a good relationship with the subject of the scrutiny, rather than both parties being responsible for fostering a good relationship. I posit that the question need not be asked but, if it must, then it should be directed at the subject of the scrutiny," said Mr Noroozi.
"Many have asked me for my views on the ATO's performance in recent years. I believe that there have been benefits from the shakeup that the ATO has received and could only have received from a leader brought in from the outside.
"However, now that the dust has settled, the organisation needs to be steered steadily towards new frontiers."
This email address is being protected from spambots. You need JavaScript enabled to view it.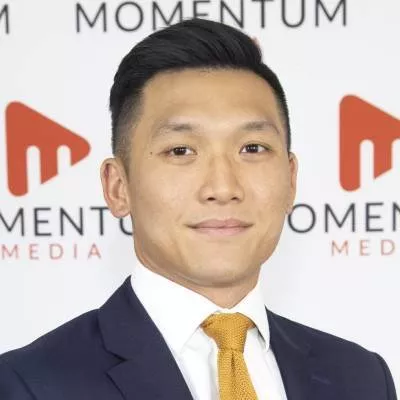 Jotham Lian is the editor of Accountants Daily, the leading source of breaking news, analysis and insight for Australian accounting professionals.

Before joining the team in 2017, Jotham wrote for a range of national mastheads including the Sydney Morning Herald, and Channel NewsAsia.

You can email Jotham at: This email address is being protected from spambots. You need JavaScript enabled to view it.