Shadow Treasurer Chris Bowen has announced that if elected, Labor will legislate to establish a new position of Second Commissioner within the tax office, reporting to the Commissioner of Taxation, to head up a new appeals group.
"Genuine concerns have been raised about engagement with small businesses about tax disputes, including the lack of a perceived and real structural separation within the tax office of officials who make tax assessments from those who handle disputes and appeals," Mr Bowen said.
"A separate appeals area in the tax office ensures small business disputes are given the care and attention they deserve."
According to Mr Bowen, the appeals group will be responsible for managing tax disputes for all taxpayers, through pre-assessment reviews, objections, litigation including identifying test cases and providing oversight on settlements, and facilitating the use of alternative dispute resolution (ADR) throughout the compliance and dispute resolution process.
The move will see $1.5 million provided to the ATO over the forward estimates period.
Responding to the proposal, Commissioner of Taxation Chris Jordan said the ATO had already made an effort to move its dispute resolution process out of its compliance function.
"We already have moved all of the objection processes and dispute resolutions out of compliance, so it is in a separate group now under [Second Commissioner] Andrew Mills," Mr Jordan said at the National Small Business Summit in Sydney.
However, the commissioner conceded that if parties outside the ATO felt that its processes were not up to scratch, then he would be open to moving the function elsewhere.
"We think we're doing well in an independent way, facilitating the resolution of disputes through mediation, alternate dispute resolution processes, and if we think we are doing well but no one else does, then we have got to think about that," Mr Jordan said.
"Maybe we need a small business tax appeals division that is focused on mediation and ADR techniques in a more informal way rather than a court process lawyer way. We're not saying we are the best. I will listen and I will absolutely take on board and if we think we are doing a proper thing but others don't think so, then OK, let's change."
Speaking to Accountants Daily, CPA Australia head of policy Paul Drum said he could understand why such a proposal would be raised, considering calls have been made to separate the appeals function to "address perceptions of bias".
"From a perception perspective, it is important that people have confidence in the system. That's a whole of community issue, and in that regard, I think such a measure can be important," Mr Drum said.
"However, based on member feedback over the decades, this has not been a very large sore point numbers-wise, but of course, you have individual cases from time to time where people feel aggrieved.
"Perception and reality are not always the same, and arguably there is a fair bit of optics about this announcement."
This email address is being protected from spambots. You need JavaScript enabled to view it.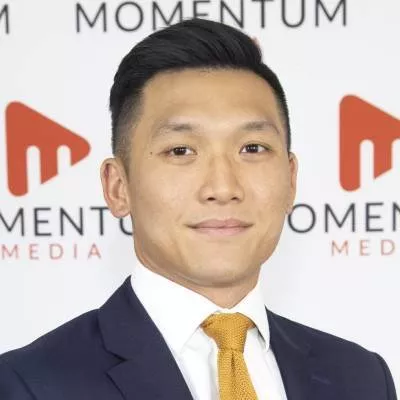 Jotham Lian is the editor of Accountants Daily, the leading source of breaking news, analysis and insight for Australian accounting professionals.

Before joining the team in 2017, Jotham wrote for a range of national mastheads including the Sydney Morning Herald, and Channel NewsAsia.

You can email Jotham at: This email address is being protected from spambots. You need JavaScript enabled to view it.