In an industry poll conducted by Accountants Daily, 49.2 per cent of 576 practitioners voted for payroll tax as the tax they would most like to see reformed, followed by stamp duty at 21.2 per cent, income tax at 16.9 per cent and GST at 12.7 per cent.
Speaking to Accountants Daily, Prime Partners director George Morice said payroll tax was not only an issue for firms but for clients and helping them understand the need for it.
"Payroll tax is definitely the most hated tax and it just seems so counter intuitive to everything that the government is saying – it is taxing you for growing and hiring more people and when we try and explain that to clients, no one can understand it and I can't give a good reason," said Mr Morice.
"There is some confusion around contractors and what does constitute what a true contractor is and making sure that people are getting that correct.
"It can be very time consuming to go through everyone and define if they are or aren't a contractor."
Likewise, Change Accountants and Advisers managing director Timothy Munro believes payroll tax is holding every business, including accounting firms, from growing.
"The whole rationale behind tax reform needs to be to get rid of taxes that stop employment and taxes that stop transactions from happening like payroll tax and stamp duty," said Mr Munro.
"We need to simplify things so accountants and the tax department can focus on more positive things like getting businesses to run more efficiently and more profitably rather than ticking the boxes on compliance which doesn't really assist anything."
Instead, Mr Munro believes a change to consumption taxes like GST would enable taxes such as payroll and stamp duty to be eliminated, although he concedes it will be a tough ask in the current political climate, and that accountants should instead brace for changes as the government looks to tinker around the edges.
"The only solution which happens around the whole world – which everybody realises in Australia but no political party will do it because they think it will be suicide, will be to raise the GST – have a few exclusions to low-income earners and then it brings in all of the cash-paying tradies into the net and then you can eliminate all these wasteful taxes, including FBT," he said.
Mr Morice also believes the constant tax tinkering by the government is probably contributing to the list of issues practitioners face, and fears that the change might be too much for some to handle.
"The biggest tax issue is probably the changing legislative changes and staying on top of that," said Mr Morice.
"If you didn't spend enough on continuing education, it is a fast moving world and with technology, it is moving faster and as soon as you stop being proactive and without being ageist, I'm seeing some of the older firms falling behind and those smaller sole practitioners because the rate of change has been great.
"That's the big issue because some people out there are probably giving advice that was correct but might not be now."
The much-maligned payroll tax has received similar support for reform, with BDO's annual tax reform survey indicating that 90 per cent of respondents believed that state payroll taxes should be abolished or reduced, while Treasury's analysis on payroll tax has received significant backlash from associations and practitioners.
This email address is being protected from spambots. You need JavaScript enabled to view it.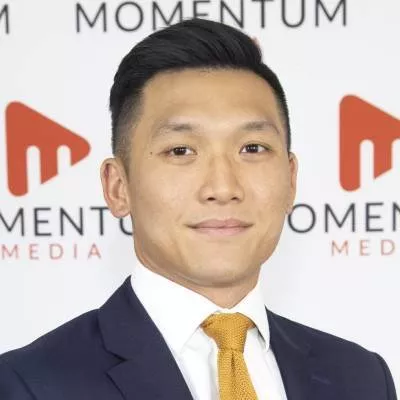 Jotham Lian is the editor of Accountants Daily, the leading source of breaking news, analysis and insight for Australian accounting professionals.

Before joining the team in 2017, Jotham wrote for a range of national mastheads including the Sydney Morning Herald, and Channel NewsAsia.

You can email Jotham at: This email address is being protected from spambots. You need JavaScript enabled to view it.