Speaking to Accountants Daily, the Association of Chartered Certified Accountants (ACCA) head of taxation, Chas Roy-Chowdhury, said that despite having commissioned the Henry Review in 2008, little has happened since due to political agenda.
"One of the problems Australia has, and the UK for example, is that there are a lot of politics behind tax, as there is bound to be," Mr Roy-Chowdhury said.
"There are things announced around the time of election, measures that are taken just for personal gain rather than for what's good for the tax system or what's good for the economy.
"There have been various ad hoc attempts at trying to deal with tax reforms which is not getting very far and perhaps it is time for a much more holistic view on how we should deal with tax rather than an ad hoc approach."
Instead, Mr Roy-Chowdhury suggests Australia looks across the Tasman for inspiration, where just last week, New Zealand released the goals and leadership of its Tax Working Group (TWG), aimed at analysing its tax system.
"The committee that has been set up in New Zealand does that, it has a very specific goal on how to look at the tax system and GST and come up with any reforms, any changes to the tax system that may be relevant but at the same time making sure the government is able to collect about 30 per cent of tax in terms of GDP which is about the same as Australia," said Mr Roy-Chowdhury.
"It's not unrealistic because New Zealand is actually doing it and it's right on Australia's doorstep so it's something that definitely can happen so hopefully the government and the opposition parties can get together and consider something along these lines.
"We need to have a buy-in from all the political parties, rather than one party setting up a review and then the other party shooting it down," he added.
"It's making sure there are realistic proposals around how a government needs to generate tax but at the same time having that scope and ability to look and think outside the box in terms of a tax regime that would be good for the country."
Just last week, Prime Minister Malcolm Turnbull proposed a tax cut to middle-income earners before the next election, a move that Mr Roy-Chowdhury says exemplifies the knee jerk politically driven agenda.
"The announcement came out of the blue, we don't know the underlying details, is it going to be the brackets, is it going to be the rates, what is going to be in the package of tax cuts?" he added.
"Again, we're not anywhere near an election yet but it seems to be very much about looking ahead to the elections in 18 months' time."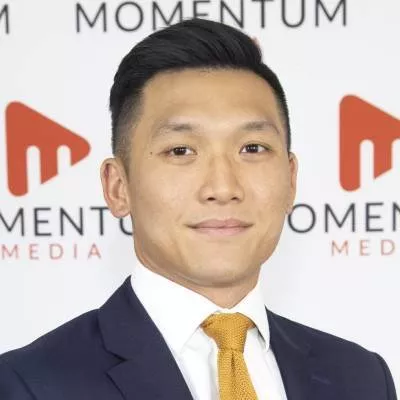 Jotham Lian is the editor of Accountants Daily, the leading source of breaking news, analysis and insight for Australian accounting professionals.

Before joining the team in 2017, Jotham wrote for a range of national mastheads including the Sydney Morning Herald, and Channel NewsAsia.

You can email Jotham at: This email address is being protected from spambots. You need JavaScript enabled to view it.