Dedicated resources, inspiring stories and the latest industry news & views
EXPLORE NOW
The role of advisory alongside compliance work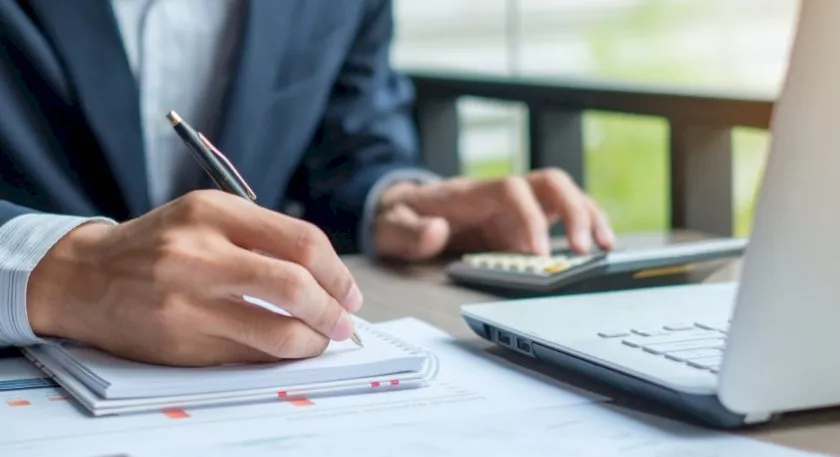 Accountants are operating in an increasingly complex environment. New skills are needed to make the most of new technology while the take-up of automation is exerting downward pressure on pricing, particularly in some areas of compliance. 
Jeremy Hirschhorn, the ATO's Second Commissioner, said recently that data and digitisation are driving the future of tax administration. And, in the UK, clients can already use compatible software to send Income Tax updates. 
"A major portion of our income, or what our people are doing, is either being taken away from us or looks very different," Steffens says.
There is also growing competition from people other than accountants.
"In some cases, the accountant is being positioned as a middleman who can easily be cut out in order to save money," says founder of The Small Business Project Lynda Steffens, a CPA who works with accountants to help them transform their practices. "Software companies are telling small business owners that their products make tax returns simple enough to do without professional help. We all know there's more to a tax return than entering in figures, but it's easy to see how your clients could be won over."
Go beyond compliance 
This doesn't mean you'll find yourself working up to 80 hours a week just to generate the same level of income. Incorporating advisory into the services you provide can help you to create a more profitable business without sacrificing your work-life balance. If you'd like to expand, you could even take advantage of the technology that makes it easier than ever to open multiple businesses. 
"There's a widespread belief in the industry that an accountant has to choose between compliance and advisory," Steffens says. "This simply isn't true. The two live very happily together, and I believe this blended approach is the future of accountancy."
Educate business owners on their obligations and opportunities
In Australia, business owners still need an accountant to ensure they meet their compliance obligations, help them take advantage of tax strategies and keep them off the  ATO's radar. However, many see this as a once-a-year requirement. They may not even speak to their accountant until it's time to prepare and lodge their tax return, which means they've been running their business for a full 12 months without advice.
Few clients can see any real difference between the level of service provided by individual accounting firms, which means they're likely to choose whoever charges least. Couple this with limited contact and building loyal, long-term relationships becomes very difficult – so difficult that some accountants are adding value by providing free advice. 
Now it's time to educate your clients on why your advice is well worth paying for. They need to understand just how much they stand to gain from regular insights and advice that focus on their current and future business performance rather than past results. 
"Accountants must start thinking about how they communicate with their clients and ways to initiate these important conversations," Steffens says. "The key to making this shift is closing the advisory skills gap for both practice owners and their staff."
Build a strong future for business owners
Statistics tell us that 20 per cent of start-up businesses fail in their first year, and that 60 per cent don't make it past the first three.  Across the board, well-educated business owners are more likely to survive.
"Accountants need to broaden their skills," Steffens says. "Most of us know plenty about accounting but less about how to build a team, hire and fire, market your services, find clients and develop the right culture – all the things you need to run and grow a successful business. That's why I strongly recommend getting help from a mentor, a coach, or someone who has successfully come through the same challenges you're facing now." 
Some accountants are limited by an inability, or unwillingness, to delegate.
"The key to maintaining work life balance is ensuring that the right people are doing the right job," Steffens says. "It sounds obvious that accountants should do the accounting, bookkeepers the bookkeeping and admin workers the admin yet we often see accountants – people who went to university to learn how to apply tax legislation – take a job from start to finish. This is such a waste of their time. Delegation not only frees you up to do more of the work you love, you should also have more time for yourself even if you build advisory into your service."
Upskilling the whole team can also bring a range of benefits to your practice.
"It's much easier to delegate when you're confident your people are up to the task," Steffens says. "Providing ongoing professional development is also a good retention strategy – it's something many recruits have high on the list of 'must haves' in a job. And having everyone engaged and working to their ability can also support a healthy culture of collaboration and accountability. From there, it's up to you to live and breathe that culture because you simply can't do everything yourself."


Latest Articles
view all