For several months, graduates, young accountants, industry executives and universities alike have been pointing to the inadequacies in Australian accounting degrees. Most recently, UNSW conceded a typical three-year program is insufficient in ensuring graduates are job ready.
Speaking to Accountants Daily, Paul Hilton, chairman of mid-tier network Walker Wayland, said the reason behind a lack of desire to change the educational syllabus at universities may stem from the enrolment criteria of professional accounting bodies.
"I don't think there's any university at the moment that's fully addressed the issues, and I'll go one step further and the reason they may not have addressed the issues is that they still got to have enough subjects to be accredited for CA and CPA [programs]," Mr Hilton said.
"Universities have to provide a certain amount of subjects for graduates to be eligible to start studying at the professional bodies, so the universities are governed to a certain extent to what subjects they have to provide.
"If the accounting bodies change their criteria, then the universities may change their criteria as well. It's a double-edged sword."
Entry into Chartered Accountants Australia and New Zealand and CPA's program requires a qualification equivalent to an Australian bachelor degree, with several competency areas such as business law and accounting systems and processes required to be covered in the applicant's academic qualifications.
The Institute of Public Accountants accepts accounting qualifications at diploma, advanced diploma or bachelor degree level.
CPA head of policy Paul Drum rejected the notion that it stifled change at education providers, saying that the professional body's accreditation requirements had been reduced over the years, leaving space for universities to incorporate additional subjects.
"CPA Australia's accreditation requirements cover only half to two-thirds of accredited [university] courses," he said.
"There are now only 10 core competency areas that accredited courses must meet – down from 12 two years ago. This leaves a lot of room for integrating additional subjects, learning outcomes, or professional skills that go beyond the core.
"There is a lot of flexibility regarding how higher education providers can evidence that they have designed programs and assessments to ensure the acquisition of learning outcomes."
A CA ANZ spokesperson confirmed that enrolment in both the CA Program and CA Foundations required a degree assessed as equivalent to an Australian or New Zealand bachelor's degree.
IPA executive general manager, member services, Michael Linke said the IPA encourages universities to develop and evolve their courses to fit the changing landscape.
"We also work closely with the university sector and accredit their courses… but it is untrue that we wield that much power to ensure that syllabus details are locked in and cannot be altered," said Mr Linke. 
"This goes against the many academic forums our teams sit on and contribute to on an annual basis, where we guide the enhancement of accounting course content."
Practice Ignition head of accounting and strategic partnerships Trent McLaren believes there might be a workaround for the current education mismatch, suggesting bridging technical courses from TAFE and advanced, practical courses at university level.
"Maybe some of the technical core skills can shift into a TAFE or pre-university degree, allowing more advanced, business acumen, technology [based] courses to be run in the university degree level," Mr McLaren told Accountants Daily.
Sequel CFO founder David Boyar said experience is fundamental to him when making a hire, advocating for undergraduates to be exposed to the "coal face early on".
"I'd hire someone with slightly reduced grades or not from a tier one university, but with industry experience over a straight HD student with no experience," Mr Boyar told Accountants Daily.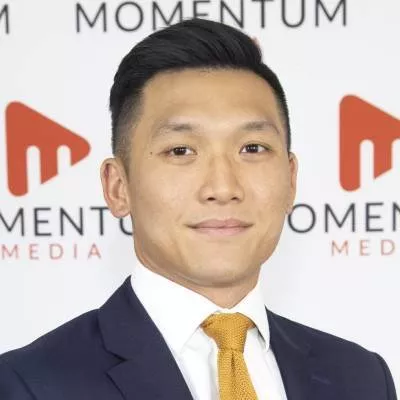 Jotham Lian is the editor of Accountants Daily, the leading source of breaking news, analysis and insight for Australian accounting professionals.

Before joining the team in 2017, Jotham wrote for a range of national mastheads including the Sydney Morning Herald, and Channel NewsAsia.

You can email Jotham at: This email address is being protected from spambots. You need JavaScript enabled to view it.