EBOOK
Get Future Fit
All you need to know about eInvoicing, Open Banking & STP2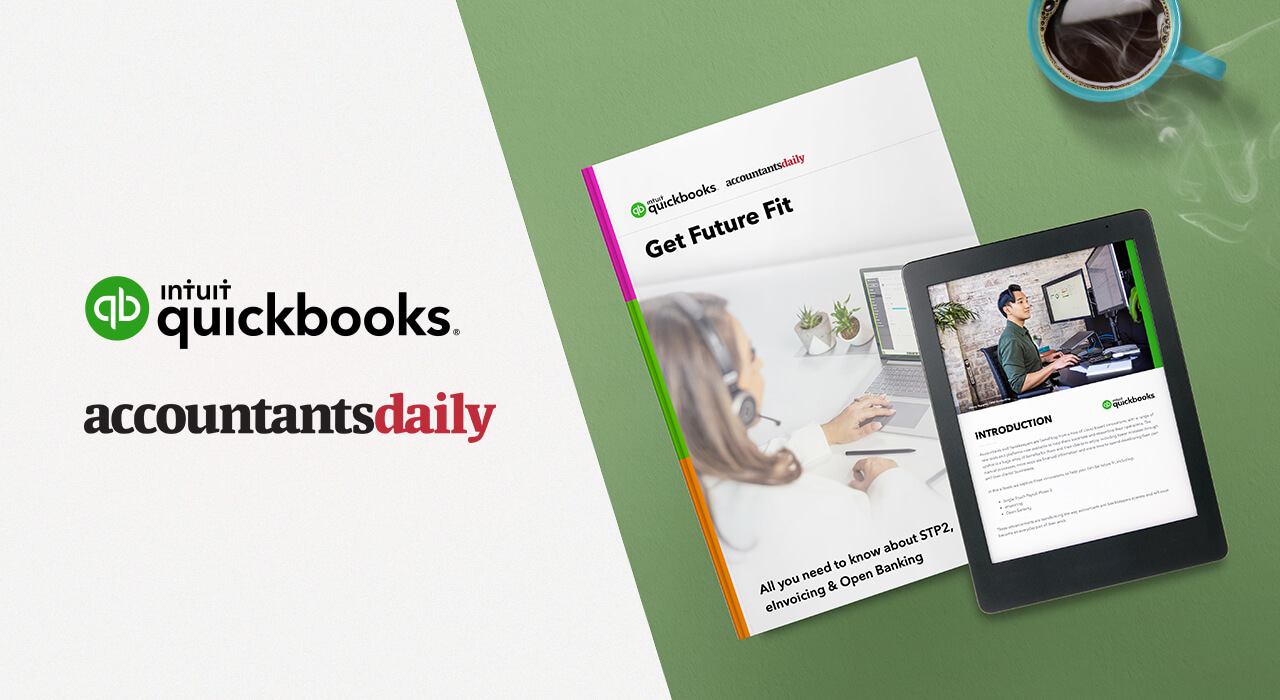 Accountants and bookkeepers are benefitting from a host of cloud-based innovations, with a range of new tools and platforms now available to help them automate and streamline their operations. The upshot is a huge array of benefits for them and their clients to enjoy, including fewer mistakes through manual processes, more accurate financial information and more time to spend developing their own and their clients' businesses.
In this e-book, we explore three innovations, to help your firm be future fit, including:
eInvoicing
Open Banking
Single Touch Payroll Phase 2
These advancements are transforming the way accountants and bookkeepers operate and will soon become an everyday part of their work.