Dedicated resources, inspiring stories and the latest industry news & views
EXPLORE NOW
Father and daughter bookkeepers plan for the future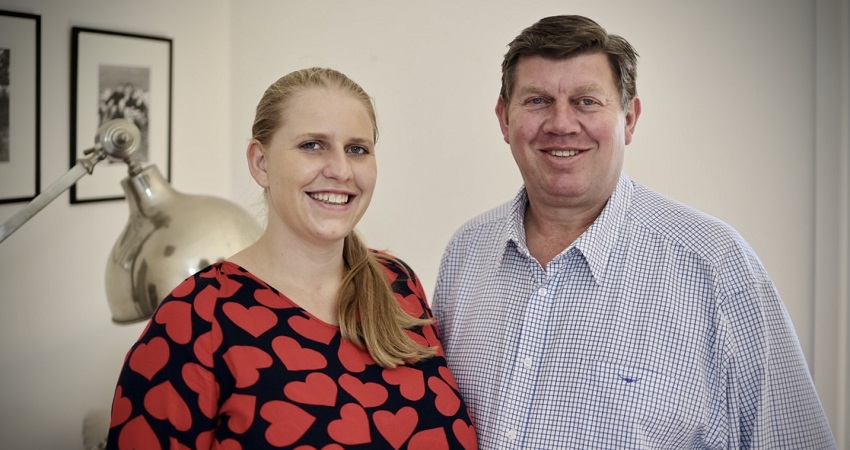 Promoted by Intuit QuickBooks.
A family team takes care of business – and themselves.
Communication maintains client relationships.

It's important to balance your own needs with those of your clients.

Failing to plan is planning to fail.
Keeping it in the family
Graham Meredith is based in the Southern Highlands of New South Wales. His daughter Sophie lives in Brisbane. Together they run Book Us Bookkeeping – and, thanks to their widespread use of Intuit QuickBooks, they have no problem working remotely together, and with their clients
You're out of free articles for this month
To continue reading the rest of this article, please log in.
Create free account to get unlimited news articles and more!
"I'm a chartered accountant and I decided to start my own business in 2007," says Graham. "Sophie is a qualified physiotherapist who also has a knack for numbers – she's just qualified as a registered BAS agent after completing her Cert IV in Bookkeeping and Accounting. Now she's working two days a week as a hand therapist and the rest of the time at Book Us Bookkeeping."
Until six months ago, Sophie lived in Sydney, just an hour's drive from her father. 
"I moved to Brisbane assuming I'd be able to visit every three to six months to see clients and run the networking events we had planned," she says. "Unfortunately, COVID put a spanner in the works so we've had to take a more flexible approach to the business." 
Staying in touch
Book Us Bookkeeping currently has about 80 clients. The largest, an agri business, turns over more than $9 million a year while the smallest are sole traders with annual incomes of around $100,000 a year. 
Graham and Sophie have always supported the relationship with their clients by checking in on them regularly and that contact has taken on new significance during the pandemic.
"COVID is affecting people in different ways, says Sophie. "Some are carrying on with their work as normal, while others are struggling, and that isn't good for their mental health. We call to see how they're doing, and we also send out a weekly newsletter with the latest information about grants and other available support. They know that, if they have any questions, they can give us a ring."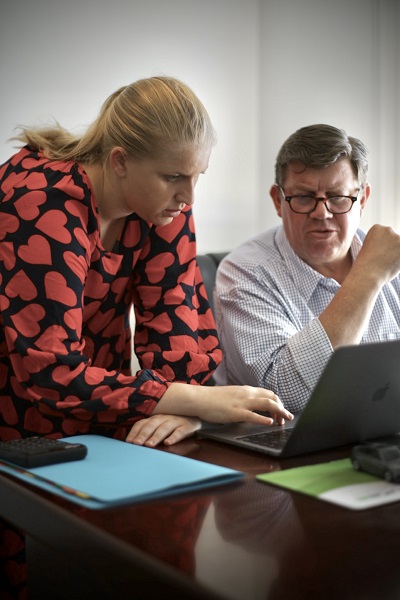 Managing the workload
Graham's wife Melissa, aka 'the Admin Goddess', also works in the business.
"We decided early on we didn't want to take on staff," says Graham. "To maintain a manageable workload, we've had to learn to say no, which can be hard. The alternative is having more clients than you can service properly. You can also end with your work taking over your life."
He believes it's important to schedule time for yourself and for fun.
"Burnout is a real risk for many people, particularly with the added stress and pressure of COVID, so I make a point of not work on Saturday and Sunday," says Graham. "On the positive side, COVID has shown us how easy it is to do our job online. When I started the business, I spent four or five days a week out of the office with clients. Now, it's no more than half a day a week, so I spend a lot less time on the road." 
Planning for the future
Graham is a great believer in the idea that if you fail to plan, you plan to fail. 
"Succession planning is a big one," he says. "Sophie will be a partner from 1st October and we're restructuring the business so she'll own 50 per cent. We're also working closely with Amanda Gascoigne from The Balanced Firm, who's helping us to work out where we want to be in a year, five years and 10 years from now – though I'm hoping to step back enough to retire in seven."
He believes everyone should have a BHAG – a big, hairy, audacious goal – then work backwards to put all the milestones to success in place. 
"That would be my advice to anyone," he says. "It's amazing how often you achieve it, or at least get pretty close." 
Latest Articles
view all