Given the wide range of applications available in a variety of ecosystems, discussing apps with customers can appear a challenge. However, there's a real opportunity for accountants and bookkeepers to demystify apps and present their benefits to customers in a way that resonates with small business owners' needs.
By arming yourself with the following information, trusted advisers can have a simple conversation with customers on how to boost business growth with apps.
Move to the cloud
All small business customers, no matter their industry, need to build a strong financial foundation to set themselves up for success. An optimum way to achieve this is to move to the cloud and select the right accounting platform. Once your customers have moved to the cloud, they'll find apps more beneficial to business practice.
There are many cloud accounting platforms available and the goal is to find one that best meets customer needs. Most importantly, if your customer likes to work on the go, be sure to find a solution that is designed mobile-first. This means the interface and experience is identical from desktop browser to mobile. So wherever customers go, whichever device they have, they can see their most important information through the web browser.
Help your customer choose a cloud-based accounting platform where everything works together effortlessly. The growth of any start-up and small business depends on the ability to do more with less, so it's important that advisers help select a platform that offers a holistic and integrated ecosystem of apps. What's more, aim to find an ecosystem that you and your customer can tailor to suit business needs.
Customer workflows
In helping customers select the right platform, make sure you really understand their current business needs and how these may change in future. While this may sound like general guidance, based on the feedback we get from small business owners, understanding business challenges and issues they face, is key to you being acknowledged as a great advisor.
When you truly understand how your customer operates each day and perhaps each night, you'll be well placed to advise which apps can solve their business pain points and improve daily workflows.
In addition, there are apps catering to a range of industries, so be clear on how your customers manage tasks end-to-end as there may be apps to assist. For example, a café might need to know what stock levels they have left after a busy Sunday. The good news here is there are apps that help track sales and inventory and make it easier for businesses to plan more efficiently, minimise spoils, and improve cash flow.
Integration is king
Integration is a key success measure for businesses that move to the cloud. Whether customers track time sheets, manage assets or chase outstanding invoices, apps ideally provide an easy and seamless experience with other business systems.
Help your customers find an integrated end-to-end solution so that ultimately they can better manage the daily needs of their business, even while on the go.
Another important point is to find apps that sync with the chosen cloud-based accounting software, enabling data to flow and update easily. Customers will be delighted to know that syncing information means there's less chance of human error in feeding data from one input to another, as well as ensuring the information is up to date.
There is no silver bullet for selecting which apps are best to use. However, as ecosystems of apps grow every day, the options available to trusted advisers and small businesses also continue to expand. Networking with fellow app advisers and ecosystem enthusiasts is a great way to help you share knowledge with your customers and provide an even more delightful service.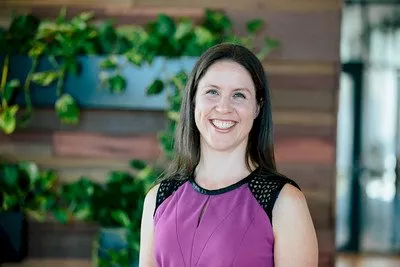 Nicolette Maury is Vice President and Country Manager of Intuit Australia, responsible for leading Intuit's rapidly expanding presence in Australia.
In this role, Ms Maury heads a fast-growing sales, marketing and customer care team to deliver dynamic business management solutions to small businesses and their financial advisors, along with world class customer support.
Prior to this role, Ms Maury spent eight years at eBay in a number of key positions covering new business development and incubation, social innovation and most recently customer experience and strategy.
As a senior associate at the Boston Consulting Group she provided strategic advice and business analysis for major Australian and global corporations.
In 2013, Ms Maury won the AFR Boss Young Executive of the Year Award.
She holds a Bachelor of Science degree in industrial chemistry from the University of New South Wales and is currently studying part time for an MBA through the Australian Graduate School of Management.