So where does this leave you if you've decided to extend your services in the advice space but haven't got a solution in place? Which licensing ships have sailed, which ships are still at the dock and which ships will continue to be there post 1 July? Rest assured, it's not too late to catch a ride. You may have to take a different course though. 
From 1 March 2016: limited licence still at dock
If you have a public practice certificate, you can still apply – provided you have the necessary education in place.
Although ASIC can't guarantee that a limited licence application will be processed by 1 July – you can still apply. It just means there is likely to be a period from 1 July where you will need to not provide advice – until your receive your licence.    
From 1 July 2016: limited licence has sailed – and won't be back for three years
From this date, you will no longer be able to apply for a limited licence without having the necessary experience. This means that if you haven't been licensed before, you will need to be authorised under someone else's licence for a period of three years. This is the deadline when the limited licence option has sailed and won't be back to dock for three years.
Authorised representative: still at dock
There are no deadlines or cut offs for this option.  If you want to be licensed to provide advice once the exemption is removed, you will need to put something in place by 1 July and this option remains open.
Some accountants are wary of this option based on the old financial planning days.  However, becoming an authorised representative usually provides more support for you to transition into the advice space and the accountant authorities, by their very nature, don't allow you to sell product. If you become an authorised representative and decide that this option isn't right for you, after three years' experience, you would be in a position to apply for a limited licence.
According to our Accountant Authority Master Guide, there are at least 25 licensees that have accountant authorities – so there are a wide range of options available.
We understand that selecting a licensee can be daunting. Below are my top seven criteria to develop a licensee short list:
Geographic location – Keep in mind that some licensees only authorise accountants in specific geographic locations and don't service regional centres.
Referrals – Consider other licensed advisers you intend to work with, for advice such as specific product recommendations. Some licensees require you to refer all comprehensive advice into a comprehensive adviser within their network. Others encourage referrals to an affiliated adviser. 
Level of authorisation – Various licensing options allow accountants to provide slightly different advice. Ignore the names of these types of authorities.  Use our 'Advice Areas checklist' or the specific advice name and be clear in your mind exactly what you want to be authorised for. Then ensure the authority you are looking at covers this.
Advice templates – Ensure the process for generating the advice documents will work for you. It's all very well to have all advice documents prepared by a centralised office, but if you want to customise the advice, this may be difficult. If you are a sole practitioner only intending to generate simple advice documents, this option could work well. 
Practice management support – The growth expectations of your advice business varies widely between licensees. To encourage growth, some licensees offer business coaching and practice management support.  Ensure you have a good understanding of your growth expectations as the coaching support available from some licensees is excellent, but can be overwhelming if you are not looking for this.
Operational support – Support in areas such as training, technical hotlines and promotion of your business is offered by many licensees. However, the level of support provided varies considerably.  Think about which aspects of operational support are most important to you, so that you can identify licensees that have strong offerings in these areas. For example, if you live in a regional location, seek out a licensee who delivers mostly online support.
Transition support – Making the move to licensing is not difficult, but it is different, and we do not recommend you take it on without support. If you haven't been licensed before, or don't have a close relationship with a referral partner who is going to assist with the transition, we strongly recommend you consider a licensee with a structured transition program that is tailored to accountants. Ideally a transition program should not be all online, and should be longer than just one day. 

If you're still at the dock and interested in jumping on board – there are some good options available. Some even allowing you to get your feet wet before taking the full plunge.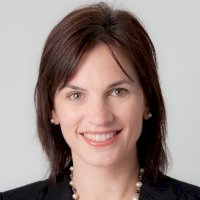 Kath Bowler is CEO of Licensing for Accountants, an independent firm which supports and transitions accountants into licensing. With a 20-year career in the accounting and financial services industry, Kath has sat on all sides of the fence as a regulator, financial adviser, accountant, policy adviser, head of a licensee and consultant. With this deep insight she is dedicated to developing solutions that allow accountants to be active in the licensed advice arena.