It's a perfectly reasonable thing to do, especially given that it's possibly one of the few times of the year you actually have time to think about what's important, rather than what's urgent!
When you look back over the past six months, do you think you've achieved the results you've set out to achieve? How would you rate yourself and your firm?
You should of course take some time to review progress in relation to billings, receipts, WIP, debtors, productivity, recoverability, client engagement and new business. However, too often as business owners, we focus on outcomes rather than processes that contribute to those outcomes. 
The numbers will tell part of the story, but the real insight comes through reflection on what you've done (and haven't done) to get to where you are.
In reflecting on progress, some of the questions you should be asking yourself and your team include:
What have we achieved (and not achieved) over the past six months?
Did we have clear objectives when we set down this path? What were they? Did everyone in the team understand them and their role?
What projects did we agree to implement during this time? How have we gone? What has prevented us from doing better?
What changes in behaviour did we agree to adopt during this time? How have we gone? What has prevented us from doing better?
In looking at the next six months, what do we have to focus on to achieve our objectives?
There's nothing like a clear deadline to encourage a change in behaviour and processes. However, it's not the most effective way to get great results! Are you and your team driven by reactivity, or do you try to be proactive in driving change in your firm?
Here are some of the actions that progressive accounting firms are taking to remain relevant and healthy in 2016, including to:
Use technology and outsourcing to streamline compliance activities so that more time can be spent on client engagement and advisory strategies
Review all roles and responsibilities to ensure that skills and capabilities are increasingly aligned with the firm's future, whatever that may look like
Focus on developing stronger relationships with clients through more proactive and engaging communication of scope of work and terms of engagement
Give clients greater control over the services they receive and the fees they pay through a formal needs analysis and presentation of service options
Develop stronger alliances with internal and external service providers to ensure that clients can receive an integrated financial solution to their needs
Finally, what can you do to overcome the procrastination that inevitably sets in as objectives become more and more difficult to achieve? Firstly, you must believe that lack of time is no longer an acceptable excuse. It all comes down to proactivity and priorities.
Stop being reactive. Proactive behaviour involves acting in advance of a future situation, rather than just reacting. It means taking control and making things happen rather than just adjusting to a situation or waiting for something to happen. You need to make time to be proactive.
Focus on processes, not outcomes. If you have a goal of 10 per cent growth in revenue and are struggling to achieve last year's result, then ask yourself what you and your team need to do differently to change things.
Focus on core values and behaviour. Often, the best way to get people to change is to engage them in discussions about the firm's core values (rather than their objectives), and then ask them to demonstrate the behaviours that best represent those values.
Don't over-analyse issues or over-develop systems. A simple example is engaging with clients: partners and managers driven by compliance will often put too much work into developing systems rather than just getting out and talking with clients. Focus on process, but then do it!
Finally, involve the people around you in decision-making and implementation of agreed strategies. Often, when managers complain about the lack of initiative or motivation of their employees, the real issue is one of control and lack of effective delegation. Have faith in your people and give them an opportunity to grow.
In a time of significant disturbance to the accounting industry, firms and individuals cannot afford to be complacent. Take at least some time this month to think for yourself about what's required in moving ahead and also involve your team as much as possible in planning your next steps!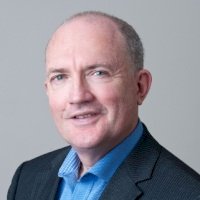 As senior advisor with High Tech Soft Touch, Dale has a specific interest in the helping the staff of accounting firms to really engage with their clients. He assist firms with the integration of compliance, business and financial advisory services. HTST's eLearning platform provides accounting and advisory firms with self-paced learning programs in the areas of business advice, team coaching, workflow management and client communications.