The latest ASIC insolvency statistics to June 2015 highlight that of the 9,177 companies placed into insolvency during the 2014-15 financial year, 1,590 (17.3 per cent) were from the construction industry. Annual financial losses attributable to the construction industry are estimated to be around $2 billion.
Transcripts from the current Senate inquiry into insolvency in the Australian construction industry emphasise the need for further education of company directors. Findings will be released on 3 December.
Historically, construction is the most prominent industry represented in Australia's insolvency statistics, as reflected in the recent ASIC report.
If mandatory business management education was introduced, which would better equip directors to deal with economic and environmental changes affecting their businesses, I believe the insolvency figures for this sector could be reduced by hundreds of companies each year. The registered clubs' industry provides an excellent framework to follow from an education perspective.
A second issue that needs to be addressed is subcontracts being paid in a timely manner by the head contractor or larger organisations. The solution could possibly be the cascading of credit terms. Smaller contracting firms are often put under significant financial pressure by a larger organisation's long payment lead times, which contributes to many falling victim to insolvency.
From 1 July 2013, a training framework for club industry directors and managers came into effect under The Registered Clubs Amendment (Training) Regulation and will be enforced from 1 July 2016. Directors in this industry are required to undertake two courses. These include Director of Foundation and Management Collaboration and also Finance for Club Boards, conducted by Clubs NSW and approved by the Director General of The Office of Liquor, Gaming and Racing.
If business management education is to be made mandatory for the construction industry, training requirements need to be legislated and training providers such as the Master Builders Association should be government-accredited to deliver this training.
The key message identified in the transcripts from the present Senate inquiry relates to the current deficiencies of the professional training regime in the industry. In short, they simply don't exist. Senator Doug Cameron highlighted a lack of training in the industry due to the allocation of financial resources elsewhere, while the Australian Institute of Building contends that professional qualifications are needed and also that the industry lacked financial skills.
My recommendation is that the current White Card certification system, which is used by WorkCover, be enhanced for those seeking to become directors or sole traders of construction businesses to include business management skills. TAFE could also introduce, as a mandatory inclusion, a business management unit in all of its construction courses.
While the Senate inquiry is a positive step, it has been done before with few changes emanating from it. Therefore the appropriate information needs to be extracted from the inquiry and then passed on to the Economics References Committee senators to implement suitable changes, including new legislation to address industry shortcomings.
There are several reasons why the construction sector has the highest levels of insolvency in the country. These include the barriers to entry into this industry being relatively low, with businesses allowed to enter and exit with little intervention or opposition from authorities. At the smaller end of the industry, clandestine companies can be set up on a project-by-project basis with directors using the corporate veil to protect themselves from financial accountability.
At the bigger end of the spectrum, the construction industry is highly volatile as it is significantly affected by economic, environmental and political factors. The large sums of money that are involved with this sector make it vulnerable to changes such as fluctuations in the Australian dollar, building and sustainability industry policy changes and urban development amendments made at state and federal government levels.
The construction industry creates thousands of jobs each year and generates tens of billions of dollars for the economy. The government needs to act immediately to reduce insolvencies within this sector. One of the most effective ways to achieve this would be the implementation of legislation requiring all directors and managers working within the construction industry to acquire accredited business management qualifications.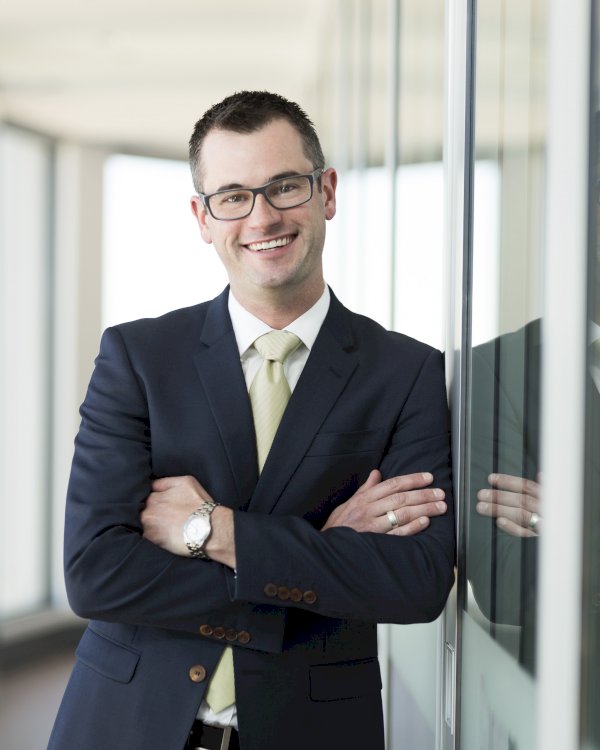 Sean Wengel's role as Principal of the Business Recovery team at William Buck sees him work across a variety of corporate and personal insolvency matters, including liquidation, divestment and restructuring.
Responsible for overseeing all forms of corporate external administration including voluntary administration, deed of company arrangement, official liquidation, receivership, creditors' voluntary liquidation and members' voluntary liquidation, Sean's experience across these matters has seen him work across all states and territories.

His personal insolvency experience includes bankruptcy, controlling trustee, personal insolvency agreement (Part X) and section 73 composition. Sean's informal appointments include fraud investigation, expert witness reports, solvency reporting, business reviews, investigative accountant reporting, and forensic accountant investigations.