I would argue that in the normal SME accounting firm, that number is less than 15 per cent. It could be even lower.
As an accountant, over the years I have seen many business coaches promote messages like: 'Work less, earn more money, have a great lifestyle, freedom for you and your family forever!'
Many business coaches promote owning a business that runs itself as the 'holy grail' of business achievement. However, it could be argued this is all hype and self-promotion, or more aptly said to be industry self-preservation.
Don't get me wrong, I love the idea of business growth, delegation and the development of systems that free up the business owner.
While those goals are certainly possible, I think there is a higher and nobler role that accountants and business coaches can play – that is helping clients find work that is significant to them.
The fact of the matter is that some clients just hate their business. Others don't, of course, but as their accountant you have a unique professional privilege to encourage clients to follow their dreams and vision for their life. We as accountants should be doing that and so should our clients. If we aren't doing that, then what is the point?
One of the most successful and wealthiest women in the world said the following:

"What I know for sure is that if you want to have success, you can't make success your goal. The key is not to worry about being successful but to instead work toward being significant – and the success will naturally follow. How can you serve your way to greatness? When you shift your focus from success to service, your work as a teacher, clerk, doctor, or dot-comer will instantly have more meaning." — Oprah Winfrey

Do you think Steve Jobs would have been happy to take a back seat and let Apple run itself? Would Microsoft achieve its vision of a computer in every home if Bill Gates played golf all week long and let his other executives run the business – surely it didn't need Bill with the money it was making? What about Warren Buffet – why didn't he sell up and retire years ago from Berkshire Hathaway?

The reason is that these people loved what they did.
It wasn't work; it wasn't even a job to them. They loved what they did and could not stop being involved. We've now seen Apple go on to become one of the most valuable companies in history.
They loved the challenge, the adventure and working in service of a meaning greater than themselves. As Simon Sinek would say, they had a big answer to their 'Why?'

As accountants, we support clients wanting to achieve the Action Coach Maxim: 'A commercial, profitable enterprise that works without you.'
However, the really special work and engaging client relationships can be with clients who are enthusiastic about their business and where it is going. They are more thrilled by the adventure and not necessarily the destination. As Joseph Campbell, the great anthropologist would say, they are working in their bliss.
Are you working in your bliss?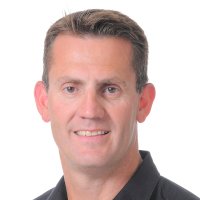 Jamie Johns has accumulated more than 20 years of public practice experience. He is an avid reader and self-proclaimed "seminar junkie", and strives to keep at the forefront of the new concepts that emerge within the accounting industry. He is passionate about helping tax practitioners embrace change both in the compliance and business advisory areas.
In 2004, Jamie founded Sky Accountants; a SME focused firm specialising in Cloud Accounting. In 2015, Sky won The Most Innovative Firm Award from Panalitix. Apart from heading up Sky, Jamie works with the Institute of Public Accountants (IPA) to help fellow members and delivers private consulting advice to various small and mid-tier firms.