What a different trade picture Australia has from only a generation ago.
This changing landscape has seen the growth of new funding solutions for small businesses wanting to take advantage of these new opportunities in import and export. Not all SMEs are aware of these funding options, which I've outlined below.
In December last year the Department of Foreign Affairs and Trade (DFAT) released the 50th annual edition of "Australia's Composition of Trade", which demonstrates the rapid growth in international trade and the different world facing the Australian business community.
Australia's import and export trade has grown from $6.1 billion in the mid-sixties to $669.2 billion last year. Back then Australia's trade was dominated by agricultural exports (wheat and wool). Mining was not on the radar and we certainly did not see many Australian SMEs participating in importing or exporting.
Today it's a different story: the vast majority of Australia's consumer goods are imported and SMEs fulfil a vital function in supplying the Australian market.
In April this year more than 5260 Australians, predominantly representing small to medium businesses, attended the worlds largest trade fair, the China Import and Export Fair (known as the Canton Fair). In October they will be there again seeking more opportunities.
Australia has just finalised free trade agreements with Japan and China providing our SMEs with opportunities that were up until recently inaccessible.
The Australian dollar has depreciated against other major currencies, making our exports more attractive. Additionally the government is seeking to offer more support to smaller exporters, recently announcing that its export body Efic will partner with SME lending specialist Scottish Pacific to assist a broader range of Australian companies with their export plans.
Clearly for Australian SMEs the world is becoming a smaller place, with cross border transactions already forming a major part of everyday life for many businesses.
The cash flow challenge facing importers
With these opportunities comes the challenge of cash flow, as importing and exporting cash cycles are very different from domestic trade. International trade can increase the demand for working capital.
Importers will normally be required to either provide a letter of credit or a deposit when placing an order and typically will need to pay for goods once shipped.
Depending on the mode of transport and the source country it could be several weeks before the goods are received and available for sale. This can place an enormous strain on a company's cash flow.
Trade finance can be the solution. Banks are often the first port of call and they can offer cost effective solutions.
Bank trade finance facilities for SMEs will typically require security such as a mortgage over the personal assets of directors/shareholders.
Additionally the importer may need to demonstrate an ability to service the trade finance cost from historical trading information (profit and loss). Often the opportunities presented need much more working capital than required previously, and historical trading surpluses may not be enough for a business to show it can service future requirements.
Equity in personal assets may not support increased borrowing requirements or directors may simply be unwilling to offer such assets, usually the family home, as security.
Specialist providers such as Scottish Pacific offer a range of trade finance solutions for importers that generally do not require personal assets to be pledged as security. Generally, limits can be based on forecast requirements.
Non-bank trade finance solutions can include letters of credit and payments can be made via telegraphic transfer or documentary collection. Funding can be provided from the time an order is placed with the overseas supplier, all the way through the importation process right up until the importer is paid by their local customer.
Exporting SMEs no longer held back by lack of capital
Export projects can place pressure on cash flow and ultimately some projects do not proceed due to the amount of working capital required to get goods or services to market.
The Australian government has signalled a greater level of support for SME exporters via its export credit agency Efic, which has traditionally worked with banks to provide working capital assistance to Australian exporters.
Efic's first partnership with a non-bank lender, Scottish Pacific, means exporters can be assured of having sufficient capital to get viable projects to market.
The partnership with Efic will see Scottish Pacific leveraging Efic's Working Capital Guarantee product to provide pre-shipment finance to exporters.
However, exporters need more than pre-shipment finance. Australian companies can be disadvantaged by the tyranny of distance, geographically a long way away from potential export markets. Shipping times are longer which can adversely affect the amount of time it takes to be paid from export customers.
Sometimes this makes it difficult to compete with other companies that may be located much closer to the target export customer. Export finance can alleviate this problem by providing funding against export invoices once the goods are shipped.
This places Australian exporters firmly back in the competition, creating opportunities beyond our borders that Australian businesses will increasingly take advantage of.
For accountants with clients wishing to participate in the global market place, non-bank funding options are available to make these opportunities a reality.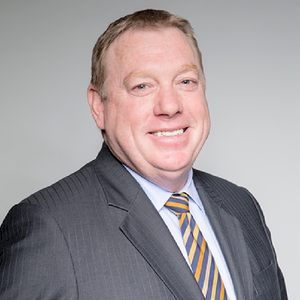 A qualified accountant and Fellow of the Institute of Public Accountants, Craig is Head of Trade Finance at Scottish Pacific, the largest independent working capital provider in Australia. He is one of the most experienced specialist working capital lenders in Australia, with extensive experience in Asia, and has headed businesses for a number of major banks as well as founding a specialist trade finance business that was subsequently acquired by a bank.