Cashflow solution companies work closely with SMEs in a variety of situations and stages in their lifecycles, including providing invoice finance to help them turn things around when they've been battling against difficult trading conditions.
One observation I'd make after decades in the invoice finance industry is that you can't underestimate the vital role accountants can play as one of the most trusted advisors when a business owner has problems.
Here are some examples of ways in which our clients' accountants have assisted them in difficult circumstances, through three key turnaround stages.
Staving off the need for turnaround
As always, prevention is better than cure. Small businesses often get caught up in the exciting "doing" rather than the "boring" but essential process of business improvement – sourcing new products, getting pricing right and keeping costs under control, for example. We've seen accountants have a positive impact on clients by:
• Helping them put in place at least basic financial corporate governance and staff resources so that bank reconciliations are done on a timely basis, the balance sheet is reconciled to subsidiary ledgers, BAS is completed and lodged in a timely manner and accurate monthly profit and loss statements are produced. By doing this the owner can have an essential understanding of the businesses finances without getting caught up in process rather than improvement.
• Encouraging them to spend more time working on the business not "in the business". This includes delegating basic tasks to employees and ensuring they have sufficient resources to do day-to-day functions while the owner looks at the big picture.
• Helping them to understand the business should be constantly evolving. Businesses are either going forwards or backwards, they never stand still.
Informal turnaround
This is the stage where investors and creditors have been asking questions. Recognising and resolving problems at this stage is crucial if a formal turnaround situation is to be avoided. Our clients' accountants help them in this stage by:
Helping to identify the problem, which more often than not involves:
Cashflow –Encouraging clients to actively chase debts and maintain or establish an effective cash flow finance facility, because when a business gets into difficulty, there is usually an issue around managing cash flow.
Inadequate reporting - helping them put in place effective systems.
Poor management – helping clients identify when key staff in the business are not up to the task.

Helping them to handle - and to dispense - the truth:
Business owners rarely see the writing on the wall. They always think there is a way out and often don't want to confront or acknowledge reality. As trusted advisors, accountants play an important role in giving a good dose of hard truth and outlining action steps to take.
Managing suppliers, by being honest and asking in advance for longer payment terms rather than just paying them late.
Developing a concise plan with clear and measurable objectives. Margin is often identified as the main problem, but business owners may need that re-assurance from their accountant that they are not going to lose all their customers if they push prices up. Often a small increase will greatly enhance the bottom line without much impact on the customer.
 Establishing whether or not the business has supportive funders. Some bank and non bank funders are more open to turnaround. A change may be required.
There are many quality turnaround firms in Australia and engaging one greatly enhances the chances of successfully navigating the process. We see accountants make a positive impact by recommending clients seek a turnaround specialist and:
Selecting the right person. Check the qualifications and reputation of the practitioner (ARITA or TMA membership should be a prerequisite).
Making sure the client understands the fee structure.
Considering whether personal asset protection is appropriate.

Formal turnaround
SMEs often leave this process until it is too late. Key stakeholders run out of patience and somebody acts. Options are more limited once a formal turnaround stage is reached. Here's where accountants help by:
• Discussing use of a turnaround specialist in conjunction with an insolvency firm; a turnaround specialist can help with personal asset protection and help the business stay on track post-restructure.
• Picking the right insolvency firm, with a reputation for favouring Voluntary Administration over Liquidation.
• If a VA isn't an option, considering a Pre Pack:
ensuring employee entitlements are looked after
obtaining a third party valuation from a reputable valuer
ensuring the business is transferred pursuant to a Sale Contract
We have seen fantastic outcomes when our clients have been supported by their accountants and acted early – this is definitely an area where the accounting profession shows their worth as a trusted adviser.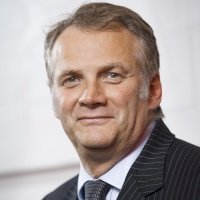 Greg Charlwood is general manager of national cashflow solutions specialist FactorONE. A passionate supporter of SMEs, Greg has established and managed some of the major debtor finance businesses in Australia and twice chaired the industry body DIFA.