Your team is your firm's most valuable asset, as well as its largest expense. It makes sense to utilise this resource effectively. Any professional service firm knows the value of effective leverage, indeed without this, it can be difficult to grow a practice in any sustainable way. In general, higher leverage will lead to greater revenue and profit. Whilst firms with higher leverage have a lower net profit percentage, partners in these firms take home substantially more money.
Given the importance of leverage, it's somewhat perplexing to see that, in smaller accounting and advisory firms in particular, there's often resistance to the effective delegation of workflow management and client relationships. These issues become more critical when partners and managers try to transition from compliance to advisory work.
One model of effective leverage looks at three different services levels:
'Procedural' services are of relatively low value to clients. Solutions to client needs are generally easy to develop and can be largely systemised. By their nature, these services are fee sensitive and the focus is on efficiency of delivery. Clearly, most compliance services fall within this level.
'Grey hair' services utilise the knowledge of the more experienced people in the firm. They are of medium value to the client. Some elements can be systemised if repetitive, high level work is identified. Fees are higher and less sensitive to market pressures. This level includes general business and financial advisory services.
'Brains' services generally consist of bespoke solutions delivered by highly skilled individuals. They are of high value to the client and quite difficult to systemise. There is little opportunity for leverage and, as a result, fees are high. Strategic and specialist advisory services fall within this level.
The first challenge arises when a firm believes that they can provide all these services in a leveraged and efficient way. Essentially, the value proposition is different for the three service levels. Compliance-based firms will struggle to deliver advice effectively and advisory firms can often struggle to deliver compliance effectively. We can already see in our own firms that compliance experts aren't necessarily strong advisers (and vice versa). So, is it possible to have both types of services provided in a leveraged, consistent way within the one firm?
Most smaller accounting firms are predominantly compliance-focused. The balance starts to shift as firms increase in size and have increasing capability to provide strategic advice through the recruitment and development of specialist advisors. Data from external benchmark studies confirm that the proportion of fees attributable to core compliance decreases from around 70 per cent for smaller firms to 25 per cent or less for top tier firms. With more staff, it gets easier.
Clearly, there are some challenges for smaller firms in creating effective leverage to focus on higher level work. These include:
Concern over the loss of high level client relationships when work is delegated
Challenges in developing the technical competencies of staff at all levels
Variations in the way that partners and managers expect work to be completed
Resistance from clients who demand attention from more experienced staff
Without attention to these challenges, things will start to fall apart as roles and responsibilities are leveraged. Both client and staff turnover can increase without careful attention to systems and processes.
Some highly leveraged smaller firms can be successful in transitioning from a traditional partnership practice model to a more corporatised approach to service delivery. These firms generally have a cultural and organisational DNA that supports leverage, and it starts with the firm's leaders.
1. These firms understand that different approaches by partners and managers to the way clients are engaged and compliance work is completed will reduce efficiency and hinder growth. Sure, everyone has their own style. However, agreement on fundamental processes including how compliance work is managed and completed is essential for effective leverage.
2. The partners of these firms are keen to give their staff the opportunity to develop client relationships based on roles and responsibilities. They understand the inherent risks of delegating responsibility for client relationships. However, they also understand that without this, they simply can't make the time to focus consistently on higher level services. Clients of these firms know that there is a team approach to service delivery and this adds significant value to everyone.
3. The responsibility for compliance-driven workflow is delegated as much as possible. From the calling in of work to the follow up of clients for information and the completion and invoicing of jobs, staff have the systems and processes to deliver effective outcomes. Performance measurement at an individual level focuses on a 'balanced scorecard' of KPIs rather than a simple focus on production that has no real correlation with value and profit.
4. Wherever possible, client support services that are not technical in nature are delegated to administrative staff who have the communication and organisational skills to effectively manage client relationships. The role of 'client concierge' is a most important and effective one in firms that have achieved true leverage of client relationships.
For many accounting firms transitioning to a stronger advisory model, the outsourcing of compliance work is a key step in freeing up internal resources to focus on value added services. I see the real value in outsourcing not just in terms of reducing the cost of compliance, but in forcing the development of common systems and processes in the way that work is completed. And perhaps, in the case of some firms, compliance will come back in-house when systems and processes are so strong that these services are no longer an internal distraction.
The ability of your firm to leverage services is dependent only on your commitment to moving from a siloed approach to client relationships and workflow management towards a more centralised approach that clearly says 'this is the way we do things here.' For some partners of firms, this can be an enormous challenge. For those leaders of firms that see the opportunities associated with effective leverage, the journey can be a tremendously rewarding one, both emotionally and financially.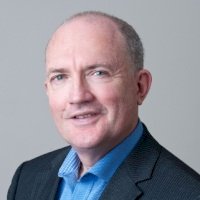 As senior advisor with High Tech Soft Touch, Dale has a specific interest in the helping the staff of accounting firms to really engage with their clients. He assist firms with the integration of compliance, business and financial advisory services. HTST's eLearning platform provides accounting and advisory firms with self-paced learning programs in the areas of business advice, team coaching, workflow management and client communications.