In recent years, we've seen an increase in the number of acquisitions by mid-tier and top-tier firms, seeking to strengthen their service offering to medium-sized businesses and high-value clients in the niche areas of consulting and advice. At the same time, these firms are also strengthening their accounting and tax service offerings to smaller businesses and individual clients. They are using both technology and scalability to compete directly with accounting firms that have serviced this sector well to date.
In this environment, many capable smaller accounting firms are struggling to achieve the growth in revenue that they've had in the past. They're finding that the profit associated with compliance service is decreasing and, at the same time, they're unable to get real traction in areas of advice that have been the traditional domain of external consultants and advisers. It's not surprising that many sole practitioners are electing to merge with larger firms or make plans to get out of the industry altogether.
There's a third option that smaller firms should be taking more time to consider, and that's the power of specialisation and differentiation to create a strong value proposition that resonates with their target market and attracts quality clients.
Progressive leaders in the marketplace are already developing strong business brands with specialist services that move beyond traditional tax and accounting. They are also focusing on extending the definition of service from simply achieving compliance-based outcomes to really understanding the financial needs of their clients and engaging with them on an ongoing basis.
The increasing focus of the industry towards both financial and business advisory services is a step in the right direction. However, the emphasis is still too much on tools and not enough on rich, deep conversations with clients. Both are necessary for real engagement and leverage.
Progressive firms are making a clear strategic decision to stand for something beyond tax and accounting in their branding and in their conversations with clients. The leaders of these firms are saying to their clients, "Sure, we know that you need tax and accounting support as the core of our service to you, and we do this very well, however we understand that you want more than we've provided in the past. We're here to help you achieve your financial goals. Let's sit and talk further".
Are you really listening to your clients? Do you know what they want to achieve financially? Do they know what they want to achieve financially? The chances are they've never really considered that their accountant could provide the level of guidance and support that they need to achieve their financial goals.
And you don't need to be a specialist yourself to really engage at a deeper level with your clients. There's plenty of opportunity to work with external specialists by taking on the role of the general practitioner who asks the right questions and acts as 'relationship manager' in making sure that client needs are addressed.
So, how can a traditional accounting firm create real differentiation and attract the type of client who will pay for high-value services?
The simplest path to differentiation is to highlight the areas of 'specialisation' of your firm. This means being very clear about the services you provide and why they add value to clients in your marketing. If you can't articulate the value of your services effectively, then it's likely that clients will start to challenge you on price. And if you decide to move beyond compliance, you must make a commitment to invest in people and processes to deliver these services. A half-hearted effort simply won't get enough traction in a compliance-driven practice.
You could look to differentiate in terms of the industry sector you work in or client type that you attract. Seek to be seen as an 'expert' in dealing with the issues and challenges of people working in that sector. There are plenty of examples of successful niche marketing based on industry focus. However, it's not easy to break into a new industry sector without a clear branding, positioning strategy and consistent approach to marketing.
Finally, you could consider differentiation in the way you provide your services through innovative approaches to client engagement and retention. There are so many opportunities in the marketplace for firms that really make the effort to work with their clients on an ongoing basis rather than simply communicating around lodgement deadlines.
Some examples of specialisation leading to differentiation include:
1. The growth in recent years of accounting firms looking to develop bookkeeping as a defined service, with a specific brand and value proposition independent of their accounting business.
2. An increasing focus on services extending out from bookkeeping, including payroll management, accounts payable and receivable, management reporting and more specialised external CFO functions.
3. Stronger collaboration between accounting and financial advisory teams through internal integration, mergers or joint venture partnerships.
4. Firms taking on other specialist services relevant to business clients, including marketing, IT and HR services through existing or recruited capabilities.
The key to success in differentiation is to communicate to your marketplace what you do and how you do it in an engaging way. Accountants are not generally very good at defining and communicating their value proposition as their clients generally come back year after year. And reframing the relationship is a lot more than simply changing your brand name and redesigning your website. An accounting firm by any other name is still a firm of accountants. It's all about changing the way you engage with and communicate with your clients and the marketplace.
'Stand for something' should be your defining goal if you want to build a sustainable and growing business into the future. And 'find my voice' should be your catch cry to ensure that the real value you can provide does not remain a secret.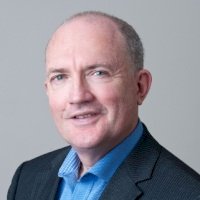 As senior advisor with High Tech Soft Touch, Dale has a specific interest in the helping the staff of accounting firms to really engage with their clients. He assist firms with the integration of compliance, business and financial advisory services. HTST's eLearning platform provides accounting and advisory firms with self-paced learning programs in the areas of business advice, team coaching, workflow management and client communications.