According to a new Xero survey of more than 1,000 SMEs, late payments have become a major stressor with 24 per cent of small businesses and sole traders delaying payments to themselves due to cash-flow challenges. A further 23 per cent are delaying payments to creditors or suppliers.
Sixty-three per cent of those surveyed noted they deal with customers or clients paying late. This coincides with the latest Xero Small Business Insights data that showed in August small businesses had to wait 23.7 days on average to be paid by their customers, which is the longest wait since September 2020.
The survey also took into account invoice management, revealing more than two in five respondents find the process stressful, spending 12.4 hours every month on it alone, on average.
Further, 30 per cent spend more than five hours solely creating invoices, while 22 per cent spend the same amount of time either chasing late payments or 19 per cent correcting errors in invoices, the survey found.
"It is clear that the delays in invoice payments have a knock-on effect that's felt among the small business community as it impacts their ability to pay their suppliers who are often small businesses themselves," said Joseph Lyons, managing director, Xero Australia and Asia.
"While invoice management is key to healthy cash flow, it can be overwhelming for time-poor small business owners and sole traders.
"E-invoicing, a new way to invoice, allows businesses and government departments to electronically exchange invoices between accounting software systems, without manual data entry. This has the potential to facilitate faster payment times, help to boost cash flow and reduce stress for small business owners.
"E-invoicing holds huge potential for small businesses and sole traders, arming them with one of the tools they need to thrive and, in turn, helping bring the promise of a strong recovery for us all across the country.
"But for this vital shift to take off, we'll need to see widespread adoption beyond small business. For the network to grow, it's crucial that both government and big business play their role in enabling this to occur. It's promising to see the steps governments, both federal and state, are already taking."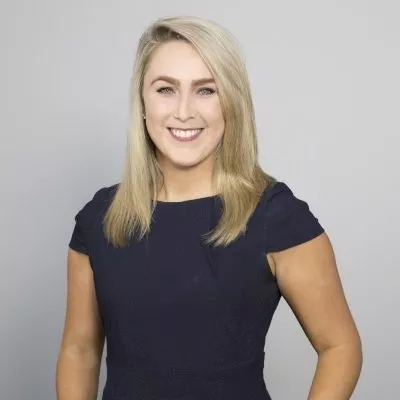 Emma Ryan is the deputy head of content at Momentum Media and editor of the company's legal publication, Lawyers Weekly.
Emma has worked for Momentum Media since 2015 and has been responsible for breaking some of the biggest stories in corporate Australia. In addition, she has produced exclusive multimedia and event content related to the company's respective brands and audiences.
A journalist by training, Emma has spent her career connecting with key industry stakeholders across a variety of platforms, including online, podcast and radio. She graduated from Charles Sturt University with a Bachelor of Communications (Journalism).