The results of a new survey released by Hays recruiting on Tuesday showed that a lack of promotional opportunities, at 43 per cent, and an uncompetitive salary, at 39 per cent, were the most common reasons cited by those eager to move on to new challenges.
Meanwhile, just 46 per cent of respondents said they were satisfied in their current roles, and just 49 per cent and 55 per cent of workers reported feeling satisfied with their current employer and direct manager, respectively.
"A new financial year is fast approaching, which traditionally brings fresh activity to the jobs market as new budgets are set and employers look to add to their headcount," said Nick Deligiannis, managing director of Hays in Australia and New Zealand.
"Financial year-end, like New Year, is also a seasonal peak time of the year for people to review whether they should stay or change jobs.
"For employers, this movement of people will add to their staff retention challenges, which are already heightened in response to a gap in salary increase expectations between organisations and their employees."
Hays recruitment's latest research found that career progression could be leveraged by employers as a key retention tool. According to Mr Deligiannis, having a progression plan in place is essential in selling an employer's business to prospective talent.
"Many professionals feel that their career stagnated over the past year. They put their career plans on hold to help their organisation through the crisis and recover," Mr Deligiannis said.
"Now, they are focused on their career again and are prioritising advancement."
Data collected by the survey also shows just 16 per cent of those surveyed expected to see a promotion over the next 12 months, despite the overwhelming appetite for them among respondents.
The survey folds into broader recruitment trends taking hold across the professional services, and the accounting profession in particular, as pandemic border closures have left firms fighting for talent in a climate that has left the workforce "holding the majority of the cards".
Specialist accounting recruiters Richard Lloyd in May released the results of research that showed a majority of Sydney-based accountants feel that the pandemic offered them a work/life balance and would like to continue working from home in some capacity, while more than half are looking for new opportunities.
"Has the pendulum swung too far in favour of candidates? We do believe that mid-level candidates are holding the majority of the cards in today's climate," said David Landau, founding director of Richard Lloyd.
"Employers need to be aware of the current climate. Candidates want not only career progression and new challenges, but they want a safe and secure environment with the flexibility that they have become used to."
The report found that more than 87 per cent of respondents emerged from the throes of the pandemic wanting to continue working from home at least one day per week, citing new-found hybrid working arrangements as a "silver lining" of the pandemic's impact.
Only 12 per cent of those surveyed reported not wanting to work from home at all. A majority said that the change has offered them a work/life balance previously unavailable to them.
Avoiding daily commutes and being afforded the opportunity to work on house chores during lunch breaks were also common answers in favour of the change, while some just felt more comfortable working from their home offices.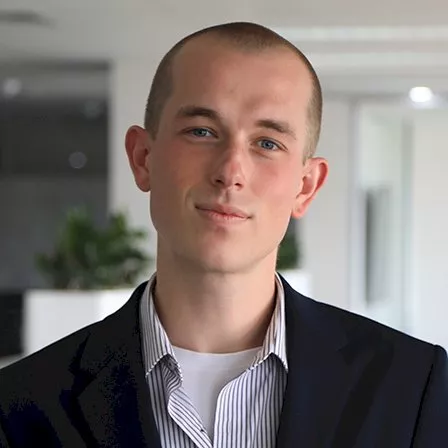 John Buckley is a journalist at Accountants Daily. 
Before joining the team in 2021, John worked at The Sydney Morning Herald. His reporting has featured in a range of outlets including The Washington Post, The Age, and The Saturday Paper.
Email John at This email address is being protected from spambots. You need JavaScript enabled to view it.