New research released by Intuit QuickBooks on Thursday showed that about $36.4 billion flowed into the small business sector through grants, investment guidance, or other financial advice provided by accountants and bookkeepers over the last year. 
Small businesses are estimated to have earned a further $8.9 billion in savings over the same period as a result of recommendations handed down by their advisers related to debt consolidation, budgeting, retirement planning, taxes, and how to cut costs on financial products.
Nearly 80 per cent of small business leaders surveyed said that their adviser played a pivotal role in securing government support in the last year, while advice courtesy of advisers saw 67 per cent of small businesses retain staff.
Accountants and bookkeepers also provided more than financial advice, with one in two small business leaders leaning on their advisers for emotional support, which included "a shoulder to cry on" and "moral support and encouragement". 
As well as earnings and emotional support, the report found that advisers saved more than two-thirds of small businesses an average of 20 hours a month — a total of more than 16,000 hours saved across the sector. 
Richard Spencer, chief customer experience officer at Business Australia, said advisers have played a crucial role in helping small business leaders become more financially and emotionally resilient during a tumultuous period.
"Without a doubt, the last 12 months have been tough for many small businesses and their employees, and we are very appreciative of the efforts by the adviser community to guide and uplift their small businesses clients," Mr Spencer said.
"Advisers continue to demonstrate just how committed they are to supporting our local business communities, to not only rebuild and thrive, but also to the importance of building strong teams behind them and seeking outside support, counsel and advice."
The accounting industry faced pressures and workloads so enormous the industry's peak bodies in May last year each expressed concerns for the physical and mental health of their members. 
In the face of the government's hallmark stimulus package, JobKeeper — which supported around 1 million businesses at the height of the program — the cash-flow boost measure and the early access to superannuation measure, the profession felt pressures of colossal proportions. 
"There is a human toll to this — practitioners are working 12 to 14 hours a day," Tony Greco, general manager of technical policy at the Institute of Public Accountants, said in May last year. 
"They don't want to let their clients down and they are putting their health aside for their clients. They are suffering a huge mental and physical toll.
"It's a bit unfortunate that it has fallen on this small army to help with what the clients require, and they are absolutely feeling it."
Accountants continue to suffer from a COVID-19 hangover, as feedback from practitioners revealed that many had yet to work through a backlog of issues built up during the pandemic.
"Realistically, we're going to have to slow down," Mr Greco said in March. "We still have 2020 lodgements and we still have to prepare clients for a post-JobKeeper world."
With tax season fast approaching, Intuit QuickBooks head of adviser strategy Meagan Wood believes there is an opportunity for practitioners to reinforce their position as trusted advisers.
"The results here speak for themselves," Ms Wood said. "It's the perfect time leading into tax season for small business owners to reconsider their current situation and seek out the financial guidance they might need so they can spend more time working on their business and less time worrying about their financials."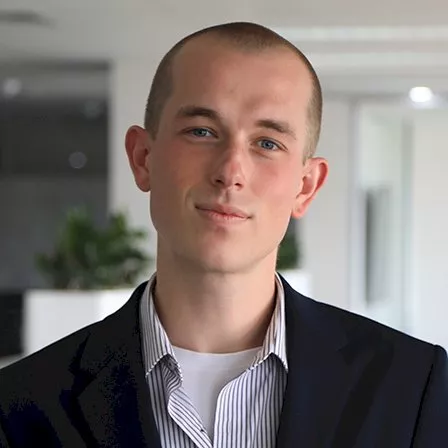 John Buckley is a journalist at Accountants Daily. 
Before joining the team in 2021, John worked at The Sydney Morning Herald. His reporting has featured in a range of outlets including The Washington Post, The Age, and The Saturday Paper.
Email John at This email address is being protected from spambots. You need JavaScript enabled to view it.