The 2020 calendar year saw accounting firms of all sizes succumb to the pressures and uncertainty of COVID-19. 
Furloughs and job cuts swept the sector, and hiring came to a near standstill, as more than 60 per cent of available roles evaporated from the job market, according to analysis from Indeed's APAC economist, Callam Pickering — an observation made among specialist recruiters and job market analysts alike.
"When COVID came along, it probably dropped the amount of jobs by, say, 75 per cent at the peak," said Geoff Balmer, founding director at Richard Lloyd accounting recruitment. "It knocked the stuffing out [of the sector] for a few weeks."
However, as restrictions eased and large portions of the business community returned to the office, firms of all sizes began searching for new recruits — a trend led by smaller firms looking for newly qualified accountants.
"I don't hear many large companies doing that much hiring," Mr Balmer said. "If anything, the ones who are, it's the very small [firms]," he said. 
"Last year, we might have had, on a monthly basis, one job for a newly qualified accountant. But at the moment, we've got six."
The sector's uptick in demand for qualified accountants has risen to a rate close to what was normal in a pre-pandemic climate. Though, closed borders and a dwindling crop of home-grown accounting talent have so far seen the demand unmet. 
"The supply of home-grown accounting professionals is declining," said Dr Jane Rennie, general manager of external affairs at CPA Australia. "In Australia, demand for accounting professionals outstrips supply and, unless this imbalance is addressed, will become more acute."
It's an imbalance which, while exacerbated by COVID-19, isn't one borne of the pandemic itself. Before the coronavirus, the industry relied heavily upon luring foreign talent to Australia. And with borders closed, a waning supply of accounting professionals has highlighted the economic risks posed by the sector's job gaps.
"Pre-COVID, CPA Australia identified a sustained, long-term increase in demand for accounting professionals," Dr Rennie said. "During 2020, accountants played a critical, frontline role in managing the economic impact of the coronavirus and this role is set to continue.
"Therefore, the imbalance between supply and demand of accounting professionals has serious implications for the global economic recovery."
The industry's supply-demand polarity has been reflected by unconventional hiring trends, too, said Mr Balmer. Where once there was a conventional point of entry and linear career trajectory, now firms of all sizes are welcoming graduates into the fold to fill junior support positions in order to formulate a workable succession plan.
"I think, at the moment, people are definitely thinking a lot more around, 'What's the succession plan looking like?'," Mr Balmer said. "The traditional days of the proper structured grad program — I don't see many people who go down that path these days."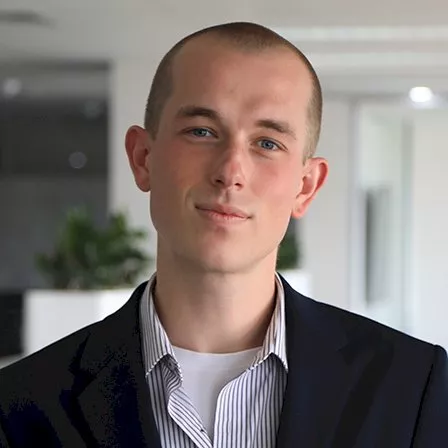 John Buckley is a journalist at Accountants Daily. 
Before joining the team in 2021, John worked at The Sydney Morning Herald. His reporting has featured in a range of outlets including The Washington Post, The Age, and The Saturday Paper.
Email John at This email address is being protected from spambots. You need JavaScript enabled to view it.