Treasurer Josh Frydenberg has confirmed that temporary insolvency and bankruptcy protections that were due to expire at the end of September have now been extended to 31 December.
The temporary measures include increasing the threshold at which creditors can issue a statutory demand and initiate bankruptcy proceedings, and provide relief for directors from any personal liability for trading while insolvent.
"These changes will help to prevent a further wave of failures before businesses have had the opportunity to recover," Mr Frydenberg said.
"The extension of these measures will lessen the threat of actions that could unnecessarily push businesses into insolvency and external administration at a time when they continue to be impacted by health restrictions.
"As the economy starts to recover, it will be critical that distressed businesses have the necessary flexibility to restructure or to wind down their operations in an orderly manner."
However, insolvency leaders believe a straightforward extension is less than ideal and will create larger problems down the track when these companies are eventually forced to close up shop.
"The overwhelming response of the restructuring and insolvency profession has been that this is just kicking the tin down the road or, more likely, creating a real snowball effect," Australian Restructuring Insolvency and Turnaround Association chief executive John Winter told Accountants Daily.
"The fundamental problem is that what this is doing is transferring the harm from bad businesses to perfectly good businesses. Those good businesses, ones that we desperately need to help drive any economic recovery out of COVID, are rightly still expecting to be paid as creditors.
"We already know that many businesses are thumbing their noses at their creditors under the banner of these protections and telling them that they just don't have to pay.
"Insolvency acts like a quarantine that stops sick companies from spreading the virus of bad debts to other companies. The extension of this moratorium just allows the contagion to keep spreading."
Likewise, BDO national leader for business restructuring Andrew Fielding believes the extension will result in a growing number of zombie companies, many of which would have been wound up in the ordinary course of business, irrespective of COVID-19.
"Those in the industry anticipate that when the support ceases, there will be an avalanche of insolvencies and, unfortunately, many of these will take viable businesses down with them as accounts are not paid and liquidators pursue preferential payments," Mr Fielding said.
"It does not protect suppliers of goods and services from not ultimately getting paid or being pursued for receiving preferential payments."
Fund advice voucher
Australian Small Business and Family Enterprise Ombudsman Kate Carnell believes businesses will need to be supported with a grant to help them determine their viability going forward.
Ms Carnell will continue to support the recommendation put forward by the professional accounting bodies for vouchers or grants for businesses to use to access professional advice.
"While we support this temporary relief for financially distressed businesses, there will also be a number of zombie businesses kept artificially afloat as a consequence," Ms Carnell said.
"ASIC data shows insolvencies are tracking at close to 50 per cent below 2019 levels, which goes to show the extent to which government stimulus and protection measures are keeping businesses on life support, including businesses that have not been viable for some time.   
"Deloitte Access Economics modelling estimates about 240,000 small businesses are at risk of failure, highlighting the critical need for small businesses to sit down with their trusted financial adviser for a viability assessment.
"We know the sooner a small-business owner experiencing financial stress seeks assistance from an accredited professional, the better the outcome."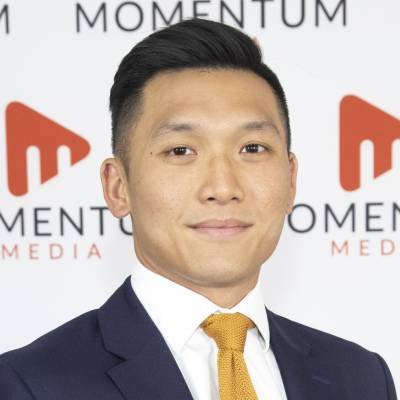 Jotham Lian is the editor of Accountants Daily, the leading source of breaking news, analysis and insight for Australian accounting professionals.

Before joining the team in 2017, Jotham wrote for a range of national mastheads including the Sydney Morning Herald, and Channel NewsAsia.

You can email Jotham at: This email address is being protected from spambots. You need JavaScript enabled to view it.