Speaking on a webcast by sister publication My Business, ATO assistant commissioner Andrew Watson said that with 90 per cent of small businesses experiencing cash flow difficulties, it has become a point of focus for the Tax Office as it looks to support businesses.
"This does happen to businesses from time to time and the question is, how do you manage it?" Mr Watson said.
"If it's a short-term cash flow issue, that can be worked through pretty quickly, but it is the bit that we see where people don't have systems, processes, software or advice to stay on top of their cash flow on an ongoing basis.
"The thing that we see is a lot of those businesses that don't try to do it all by themselves, that go and seek some advice, they are then able to work through it successfully."
In a bid to better support small business owners, the ATO has since developed a cash flow coaching kit in collaboration with industry associations.
However, Mr Watson believes accountants are best placed to help guide their clients to better manage their cash flow.
"We recognised through self-awareness that as the ATO, we're not the right voice to be talking to small businesses and it should be their advisers coaching them about cash flow," Mr Watson said.
"A dairy farmer in Victoria had his accountant take him through this cash flow coaching kit and it just raised the awareness of the farmer on the difference between its profitability and its cash flow and what steps they could do around managing the cash flow, around where they could defer some of their purchases, where they could negotiate terms with some of their suppliers, or where they should be on to some of their creditors to bring some money in faster."
He added: "For business owners to exercise that control, there needs to be some awareness, and most business owners, apart from accountants as small business owners, tax and accounting isn't the first thing on their mind.
"There's a financial literacy aspect to it."
CountPlus chief executive Matthew Rowe had also previously called on accountants to be more proactive in helping business clients succeed by providing real-time advice.
"Customers just don't want to be keeping pieces of paper today. This all means there is a greater focus on what is important for customers, and for small business customers, that's things like cash flow, because they can be at a profit and still go broke," Mr Rowe said.
"What clients really value today is financial insight and advice. Quality data arriving in real time allows us to have meaningful conversations with clients.
"Data is the new oil for accountants."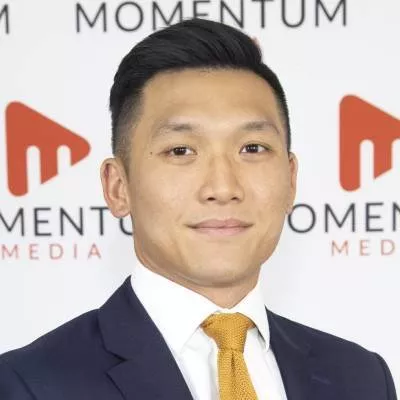 Jotham Lian is the editor of Accountants Daily, the leading source of breaking news, analysis and insight for Australian accounting professionals.

Before joining the team in 2017, Jotham wrote for a range of national mastheads including the Sydney Morning Herald, and Channel NewsAsia.

You can email Jotham at: This email address is being protected from spambots. You need JavaScript enabled to view it.