Speaking with Accountants Daily, GrowthMD director Kelly Chard said that while niching has long been touted among accounting professionals, she cautions against simply choosing to niche because of the potential opportunity it brings.
An accounting niche involves a firm choosing to specialise in a specific industry or area and only services clients in those markets.
"From a marketing perspective, people talk about niching as a strategy and a client acquisition strategy without thinking about all the associated hard work and expertise that you have to put in before you niche," Ms Chard said.
"If you decide to niche and you are not good at it because you haven't put in the hard work and spent the time understanding your niche market and being an expert in that field, then it is going to end badly because your clients aren't going to get the outcome they deserve and you are going to lose credibility.
"I'm all for niching, but it needs to come from a place of genuine interest and expertise in that area, not just because your marketing team advises you to do it."
Understanding the lay of the land
Ms Chard, who was recently awarded Innovator of the Year at the 2019 Women in Finance Awards, spent over a decade working across various industries before choosing her niche in medical and dental practices.
She believes accountants looking to go down the niching path will have to "go all in" to understand the industry and market, and not simply rebrand as a niched firm while continuing to dabble in other industries.
"You've got to be in it to win it. You can't go up against another niche firm if you're just run-off-the-mill; you've got to be the best," Ms Chard said.
"You have to know what you are getting into. You have to love dealing with those particular clients and you have to have a passion for it. If you don't, not only are your clients going to notice, but you are just setting yourself up for a career of misery.
"It is easier to get known but easier to lose credibility if you're not good at what you do."
While Ms Chard believes there will always be a place for generalist accounting firms, she believes niching allows firms to be the advisory expert in any particular field.
"To be able to provide a big range of services to your client, I think niching is going to be the way forward because just understanding the way things work in a particular industry means that you can advise on so many different levels," Ms Chard said.
"There's always going to be a place for generalist accounting firms, and businesses that are not in a specialised industry are going to get good service from a generalist accounting firm.
"If a medical centre has an accountant that is more of a generalist, they are still probably going to do a great job on the compliance side of things, but if that practice really wants to improve performance and look for advisory-type services, it is very hard to get that from a generalist accounting firm because you don't understand the industry in which you are advising in.
"[For example], unless you've really devoted time to working with medical practices and done it for a number of years, it is really hard to take that step up to do the advisory work because you just don't understand the lay of the land."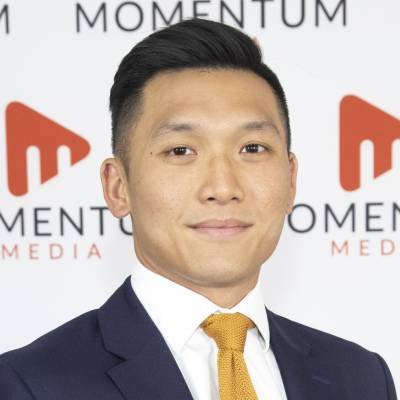 Jotham Lian is the editor of Accountants Daily, the leading source of breaking news, analysis and insight for Australian accounting professionals.

Before joining the team in 2017, Jotham wrote for a range of national mastheads including the Sydney Morning Herald, and Channel NewsAsia.

You can email Jotham at: This email address is being protected from spambots. You need JavaScript enabled to view it.