Smithink director David Smith believes accountants now have an opportunity to step in as the holistic trusted adviser after the royal commission revealed less than savoury practices from financial institutions and their advisers.
Some of the recommendations laid out in the final report include a halt on all grandfathered commissions, a new disciplinary system that will require all advisers to be registered, and for ongoing fee arrangements to be reviewed annually.
To compound that, there are new education requirements, set by the Financial Adviser Standards and Ethics Authority (FASEA), which will be imposed on existing and new accountants and advisers who provide financial advice by 2024.
But for Mr Smith, he believes accountants should capitalise on the situation, which will see a number of financial advisers vacating the space.
"I think the stars have aligned for the accounting industry," said Mr Smith.
"We have a highly trusted position with the client and you go back through all of the research and you see accountants have a very trusted position with their clients.
"Every accountant, in my opinion, should be striving to be a holistic adviser, to be somebody that is a client's first port of call for anything to do with their business or their personal financial affairs and if you move to that holistic position, it makes sense for you to be the natural port of call for their wealth management," he added.
"The great news is because we are now moving away from commissions, it means the fee charges are now in a similar way to the fee charges for accounting work and so all of the concerns that the accountants had back in history are now disappearing and it is a 'fee for service' charge."
Acknowledging the number of barriers for accountants to enter the advice space, Mr Smith believes accountants shouldn't shy away from exploring the various options of providing the service.
According to Mr Smith, some options include taking on board the business completely by getting educated and licensed, joining a dealer group, setting up a referral relationship with a financial planner or setting up a joint venture partnership with a financial planning business.
"The reality is the regulatory world which we live in is just that but that isn't to say there isn't an opportunity for accountants to participate in the space that works for them and provides the right service for clients," said Mr Smith.
"I think there are real opportunities now to rework the way a firm may work in the financial planning space to integrate and provide that holistic advice."
'Sympathy for accounting bodies'
Mr Smith also says that while he understands the anger that many accountants may have to what they perceive as inaction by the accounting bodies, they need to understand the political complexity of lobbying government.
"I know that many are seething at what you feel the accounting bodies have done in letting our industry down and completely [screwing] our industry and the ability for us to provide the advice that we would like and has failed to pressure the government to bring in the right sort of legislation," said Mr Smith.
"I was on the board of CA ANZ in the early 2000s when Joe Hockey was the minister responsible for this area and it was quite clear to me at the time that the government had no interest in engaging and it was a very frustrating time for the accounting bodies to negotiate with the government.
"They were being pressured by the financial planning industry and the big institutions and it was hard to get the accounting voice heard so I have some sympathy for the accounting bodies in losing ground over the last 15 to 20 years because it is hard to get the ear of government."
This email address is being protected from spambots. You need JavaScript enabled to view it.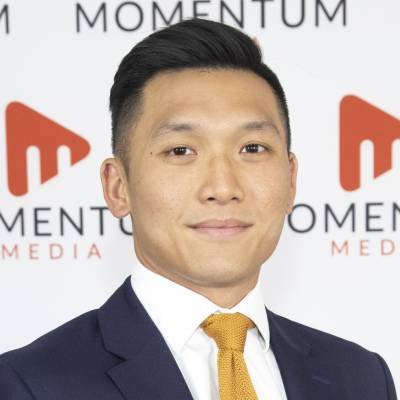 Jotham Lian is the news editor of Accountants Daily, the leading source of breaking news, analysis and insight for Australian accounting professionals.

Before joining the team in 2017, Jotham wrote for a range of national mastheads including the Sydney Morning Herald, and Channel NewsAsia.

You can email Jotham at: This email address is being protected from spambots. You need JavaScript enabled to view it.