Speaking to Accountants Daily, Licensing for Accountants chief executive Kath Bowler said accountants thinking of providing advice as a service in the future will need to act quickly to qualify for the transitional concessions under FASEA's new education and training requirements.
"The number one priority for accountants today is to consider anyone who is, or who might be wanting to provide licensed advice in the next few years and if possible, have them trained, authorised and listed on the Financial Adviser Register by the end of the year.  That way, they can be treated as an existing adviser and transitional education requirements will apply," said Ms Bowler.
Ms Bowler had also earlier told a roundtable discussion that accountants would need to "get their act together" to challenge advisers in the space.
"I think the planners, with all the changes with FASEA, are getting their act together, they've got the royal commission to do it, but the advisory space are getting their act together, and I think there's a risk that if the accountants do not get their act together, they will not be able to play in the advisory space," she said.
"So, unless there's some practical solution moving forward, they're going to lose that space to the planners because they're, kind of, getting their act together.
Ms Bowler also believes that reinstating the accountants' exemption is less than ideal due to the narrow scope of the exemptions.
"I do not believe that reinstating the accounting exemption is the way forward.  What seems to be forgotten in putting forward this solution is that the exemption that was removed was very narrow, only relating the set up and closing down of SMSFs.  The area that has caused bigger licensing issues for accountants is around contributions and pensions advice or for HNW clients where the SMSF is only a small portion of a client's overall wealth," said Ms Bowler.
"Reinstating the accountants' exemption also reinstates an unlevel playing field between accountants and planners.  With the education changes now in place for planners, as well as the requirement for planners to be registered tax advisers, it makes more sense to consider changes that apply to anyone providing advice, not just accountants."
Instead, some of the changes Ms Bowler believes should be considered includes ensuring licensing is not required when basic advice is provided and no client monies are held; recognition that advice in relation to super and SMSFs are an extension of tax and accounting services; and replacing the two different tax exemptions with one broader tax exemption that applies to all tax agents, not just the unlicensed ones.
Trusted advisers
Investment Trends senior analyst King Loong Choi had earlier told Accountants Daily that 51 per cent of Australians had indicated that they had unmet advice needs, with 33 per cent indicating that they would turn to their tax accountant, and a further 23 per cent who would turn to a licensed accountant to meet those needs.
Further, a report by Investment Trends found that over the last 12 months, trust levels have fallen most severely for banks and financial planners to below five out of 10, and into the "distrusted" range.
Banks fell from a trust rating of 5.5 to 4.8, while financial planners fell from 5.1 to 4.8. On the other hand, accountants had a trust rating of 5.7, down slight from 5.8 in 2017.
"There's an interesting dynamic in that there are a lot of people out there who will turn to an accountant for advice but the really interesting question that starts to raise is that if these accountants decide not go down the path of getting a full AFSL, then what are these clients going to do next?" said Mr Choi.
"What you may find is that these clients may take two different routes, they may either turn to a financial planner or two, if they can't turn to an accountant then perhaps they may not turn to anyone at all for their advice."
This email address is being protected from spambots. You need JavaScript enabled to view it.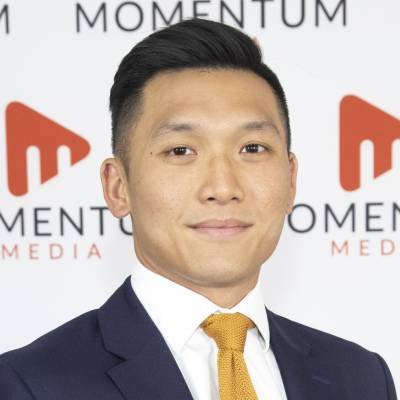 Jotham Lian is the news editor of Accountants Daily, the leading source of breaking news, analysis and insight for Australian accounting professionals.

Before joining the team in 2017, Jotham wrote for a range of national mastheads including the Sydney Morning Herald, and Channel NewsAsia.

You can email Jotham at: This email address is being protected from spambots. You need JavaScript enabled to view it.