Speaking to Accountants Daily, Kevin San & Associates director, Kevin San, said soft skills have been overlooked as a vital tool in an accountants' arsenal, having seen clients leaving their accountant because of the issue.
"I get a lot of clients who come to me and say they are not happy with their previous accountant because they were not very responsive and it could be that the previous accountant is doing their best to look after the client but they're not really connecting with what a client really wants – I think very often what a client says and what they really mean is actually two different things and that's where your soft skills come in to make sure you're ticking the boxes," said Mr San.
Further, he believes soft skills are particularly important when dealing with business clients and gaining their trust.
"It is very lonely to be a business owner and running your own business is now getting extremely complicated, much more than 20 years ago," he said.
"There are certain things a business owner can't talk to their staff about, there are certain things that a business owner can't talk to their spouse about so really that leaves the accountant to fill the void as a sounding board and adviser.
"Having the soft skills gets you the trust of the client and helps you get into a position where you can have productive conversations with the client."
Prime Partners director George Morice also believes there is a gap in the market for accountants with the people skills to connect with clients.
"We're dealing with really stressful parts of people's lives and having someone with empathy and the ability to connect with the person and make them feel comfortable is worth its weight in gold," said Mr Morice.
"Having someone who can be there for that person and empathise with them through the process is a huge part of it and nowhere in that training program do you get given anything around how to deal with the emotional side of this high-stress industry we work in."
Universities in focus
While Mr San believes accounting students should continue to be well-drilled in the technical aspects of accounting, he believes education providers should begin looking at addressing the soft skill gap.
"Any profession needs that technical grounding but there is definitely a gap in soft skill training," he said.
"You can have the best process in the world, but if the client doesn't get on with you, if the business owner doesn't get along with your staff then you'll have problems. 
"If there was such a course, and I was recruiting someone who had done that course, then to me that stands in a much better stead over another candidate so that's something that I as an employer would value and I don't think there's anything in the market that fills that void," he added
"There are plenty of people who can do their debits and credits but there's plenty of people who have underdeveloped soft skills."
Accountants Daily has long reported on the inadequacy of tertiary level education for accounting graduates, particularly with technology-related skillsets and emotional intelligence.
Graduates, employers and educators alike believe it's on-the-job training, which incorporates significant soft skills training, that best prepares accountants for the workforce.
Tune in
Prime Partners director Laela Hansen said it's her emotional intelligence, not her technical capability, that have kept her clients happy and maintained her referral network. You can listen to more of Ms Hansen's inside knowledge here.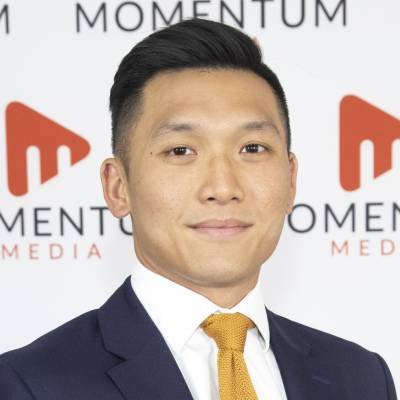 Jotham Lian is the editor of Accountants Daily, the leading source of breaking news, analysis and insight for Australian accounting professionals.

Before joining the team in 2017, Jotham wrote for a range of national mastheads including the Sydney Morning Herald, and Channel NewsAsia.

You can email Jotham at: This email address is being protected from spambots. You need JavaScript enabled to view it.