Speaking to Accountants Daily, Kevin San & Associates director Kevin San said he has noticed a notable drop in revenue for clients in brick-and-mortar cafés and restaurants as well as those who specialise in catering and events this year, due to the increase in competition across Sydney.
"All of my clients in hospitality and retail are suddenly saying this year is a disaster. I'm meeting new clients where I look at their revenue, it shows a sharp dip when another restaurant opens up in the next suburb and it can be extremely dramatic like a 30 to 40 per cent drop," said Mr San.
"There's also a trend for quite a lot of food-based events this year – a lot of them seem to have run aground or are failing. The organisers are trying to grow them bigger and in increasing the number of vendors, they've reduced the share for everybody."
Using the Smooth FM Festival of Chocolate that occurred earlier this month as a case study, Mr San said he saw food vendors taking in a mere 10 to 15 per cent of their intake from the year before.
Further, Mr San believes the current Sydney market is over saturated and fellow accountants and advisers need to be proactive in advising their clients to keep on top of a constantly changing business environment.
"Clients which are heavily based in events and catering, they may have to transition to more casual staff than full-time staff because they can't really bank on the income being good anymore," said Mr San.
"At the same time, brick-and-mortar cafés might have to consider something different. We have situations where the business owner has to increase their involvement in the day-to-day running for the business so all these things have to be done to help clients manage their cash flow a little bit better which is now a lot harder to come by.
"Bricks-and-mortar, including retail, is becoming a gigantic risk; it's becoming so hit-and-miss that I'm starting to recommend to clients that instead of opening a store in the mall, they pursue a pop-up store instead because we have situations where malls can suddenly decrease in popularity because a new mall opens up in the suburb next door and all of the sudden no one goes anymore."
This email address is being protected from spambots. You need JavaScript enabled to view it.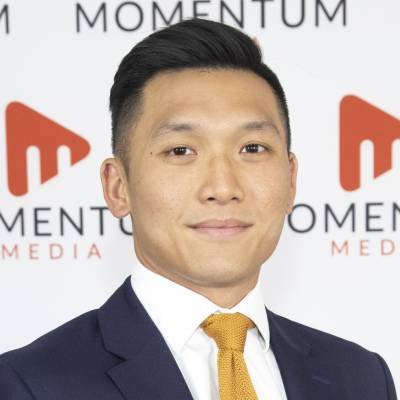 Jotham Lian is the news editor of Accountants Daily, the leading source of breaking news, analysis and insight for Australian accounting professionals.

Before joining the team in 2017, Jotham wrote for a range of national mastheads including the Sydney Morning Herald, and Channel NewsAsia.

You can email Jotham at: This email address is being protected from spambots. You need JavaScript enabled to view it.