In a poll of 70 Australian venture-back start-ups by KPMG Australia's High Growth Ventures, 66 per cent said they were very or extremely stressed, with 57 per cent noting that the stress was detrimental to their ability to push the start-up to succeed.
Further, the research found that on average, start-up founders worked 64 hours a week, with 40 per cent working seven days a week.
Path less travelled
Speaking to Accountants Daily, Dozzi Financial Advice managing director Caleb Dozzi, said the stress of starting up was an inevitable consequence of trying something different.
"If you're moving into a sector or an industry where there's no path to take, if you're trying to do something different or if you're creating a new piece of technology or if you're creating an entirely new service, there's a level of unpredictability about it but that's where the opportunity lies," said Mr Dozzi.
"If there was a clear path or clear known way of how to, a lot more people would do it; the opportunity is almost in the challenges you face as a start-up."
Having launched his practice 18 months ago, Mr Dozzi believes founders need to bite the bullet in sacrificing time and certainty in finances to achieve success, just as he did with three young boys in tow.
"To get something off the ground from an idea to a profitable business, that doesn't just happen – that's an around the clock approach and unless you're fully committed to that, it would make the launch of the business a lot more difficult," said Mr Dozzi.
"The stress comes from progression. When you're in start-up phase, you're trying to progress from nothing to something and then the stress later is how you're going to progress from this stage to the next so the stress is always present if you're trying to progress and I think if you find yourself without any stress, you're probably in a period where you're perhaps just consolidating or you're enjoying the fruits of the six months prior."
However, Mr Dozzi believes people looking to launch a start-up can mitigate some of their stress by ensuring they surround themselves with appropriate advisers such as accountants, to help guide them through murky waters.
"The secret to doing well in business is to ensure you've got people around you that are good at the things you're not good at. If you're an accountant you might want to have a really good finance broker around, if you're not familiar with accounting then you might want to have an accountant to chat to," he said.
"Certainly from an accounting or lending point of view, those were areas where I reached out to specialists who I trusted to help give me some really important guidance."
The stress progress
Sova Financial director, Natasha Janssens, who left her role with KPMG to set up her own firm in 2013, says she is still in the start-up phase but believes stress is an inevitable part of running any business.
"I think a lot of it has to do with how you choose to approach it because realistically running a business can always be stressful because you're facing different challenges," said Ms Janssens.
"In start-up phase, you're trying to get clients, you've got cash flow issues but the reality is once you get to a larger business, it's the same thing plus staffing issues and other things. I don't think the stress is unique to start-ups, I think it's just part of being self-employed and how you choose to manage it."
Further, Ms Janssens does not believe accountants are exempt from any teething issues facing other start-up founders despite their sound knowledge in the financial side of a business.
"Understanding accounting rules and tax law is one skill set but growing a business is something completely different and you need to have that level of business acumen," she said.
"Accountants might have a leg up from other people because we understand cash flow and can do projections and you know enough to decide what sort of structure you want and some of those basic fundamentals but those skills in helping you grow the business and generate revenue; from that point of view I don't think we're any different to any other professional."
This email address is being protected from spambots. You need JavaScript enabled to view it.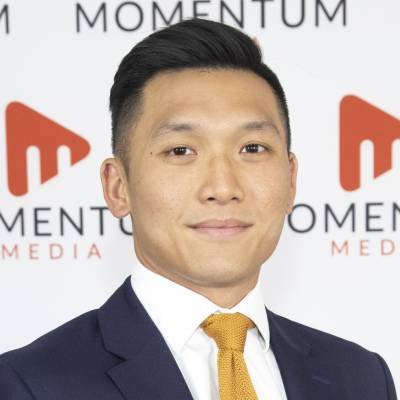 Jotham Lian is the news editor of Accountants Daily, the leading source of breaking news, analysis and insight for Australian accounting professionals.

Before joining the team in 2017, Jotham wrote for a range of national mastheads including the Sydney Morning Herald, and Channel NewsAsia.

You can email Jotham at: This email address is being protected from spambots. You need JavaScript enabled to view it.