Speaking to Accountants Daily, BDO managing partner Tony Schiffmann said the mid-tier has had an average 10 per cent growth in its audit division in the last 12 months despite years of stagnation.
Mr Schiffmann believes the growth comes from a market shift, where clients are increasingly willing to move away from traditional heartlands – like the big four firms - for their audit work.
"We don't think we've done anything differently, to be honest," said Mr Schiffmann.
"You would hear that advisory is a growth area and it is for us as well but audit has been an area of growth in the last 12 months and it looks sustainable for another 12 months based on our projections.
"I think the value proposition of the big four, particularly for some of the smaller client is just not there. Whether that's attached to [the big four] wanting to grow their advisory practices I don't know but I know from reality, we have won a reasonable number of audits where the big four have been the incumbent over the last 12 months," he added.
"A client philosophically doesn't go to market unless they need to or if there is a rotation issue there but we're certainly seeing companies going to market for their audit and we've been successful in that situation so I think there must be a question around the value proposition of the big four."
While cautious in declaring a growth target, Mr Schiffmann believes BDO should be able to sustain an 8 per cent growth in audit over the next 12 months.
In its other business lines, Mr Schiffmann notes fee pressure on compliance work and believes BDO will see an even mix of advisory and compliance work over the next year and a half.
"Our mix between compliance work and advisory for business services keeps changing every year. A few years ago it would have been 70 per cent compliance and 30 per cent advisory, it's now getting 60:40 and probably heading for 50:50 in the next 12 to 18 months," said Mr Schiffmann.
With the targeted growth in both its audit and advisory service lines, Mr Schiffmann said BDO will continue to follow its playbook and seek lateral hires and smaller mergers over the next year.
"If we took the last 12 months as an example for our playbook going forward, I don't see us doing a major merger, which we would define as more than five to six partners, but we will look at the two to three partner range and we have a number that we are talking to at the moment," said Mr Schiffmann.
"Our internal promotions will be by far the highest percentage of new partners into the firm but our playbook over the last two or three years we have somewhere between 25 to 30 per cent of new partners coming from lateral hires from other firms."
Eyeing disruption
Mr Schiffmann, who also sits on the BDO global board, said the firm will be looking to deliver non-assurance services for larger global natural resources companies.
"At that end of the market, it is often heard that there is not enough competition amongst the big four but what we've found in the last couple of years is some of the organisations are reaching out to firms like us to see whether we have the capability to deliver," said Mr Schiffmann.
"In the last two years, we've been successful in working for the procurement process and being appointed to the panel for these organisations.
"Some of these panels, you've only got to go on the annual reports to see what level of fees the big four are getting from non-assurance work in some of these larger global organisations and they are in the tens and often hundreds of millions of dollars and from our point of view, if BDO could get a small percentage of those, that would work pretty well for us."
This email address is being protected from spambots. You need JavaScript enabled to view it.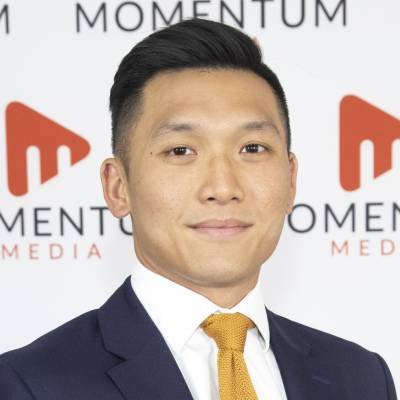 Jotham Lian is the news editor of Accountants Daily, the leading source of breaking news, analysis and insight for Australian accounting professionals.

Before joining the team in 2017, Jotham wrote for a range of national mastheads including the Sydney Morning Herald, and Channel NewsAsia.

You can email Jotham at: This email address is being protected from spambots. You need JavaScript enabled to view it.