Speaking to Accountants Daily, Prime Partners director George Morice is finding a distinct lack of accountants with the social skills to match their practical knowledge, because of the way education is structured in the industry.
The firm is currently on a recruitment trail after Prime Partners merged with Mr Morice's firm, IFH&Co last month, and is finding it difficult to attract quality accountants who have both the technical and emotional skills to handle client interactions.
"I find that there is a huge [number] of unemployed accountants and a huge amount of available accounting positions and there is a disparity that doesn't match there," said Mr Morice.
"I think there are a lot of doers out there who can get in and process work and what the accounting industry is lacking at the moment is people who have the knowledge but also have the ability to deal with clients and empathise with clients and I think the social side is where the real problem is. 
"We're dealing with really stressful parts of people's lives and having someone with empathy and the ability to connect with the person and make them feel comfortable is worth its weight in gold."
Mr Morice believes more should be done within the accounting industry to bridge the gap, noting how little to nothing is offered at a tertiary level or in professional associations' programs to deal with client scenarios.
Further, he feels the technical reputation of the accounting industry has compounded the problem by attracting people who may not be readily equipped with strong interpersonal skills.
"Having someone who can be there for that person and empathise with them through the process is a huge part of it and nowhere in that training program do you get given anything around how to deal with the emotional side of this high-stress industry we work in," said Mr Morice.
"There's nothing about how to deal with a client whose father has just died and doesn't know what to do, how to deal with a client who might have someone suing them from a business point of view.
"I sometimes joke that I should have done a psychology degree rather than an accounting degree because so much of what I do is trying to allay people's fears and make them feel comfortable along this process and I feel like I've got better at that over time but you really do get thrown into the deep end from an emotional point of view."
Associations like the Institute of Public Accountants (IPA) have found the social impact of accountants, particularly on their clients' mental health, is often just as significant as their technical and strategic advice.
"Do accountants stop and think when clients walk through the doors of our practice or when they give us a call, it's possibly the most important conversation they're having that day or in that week, and they could be coming with a whole raft of concerns and anxiety that in that one interaction with us as an accountant, we have the power to reduce the stress and anxiety which has a direct impact on their mental health and wellbeing," IPA chief executive Andrew Conway said.
"It's about providing a fresh dimension. Accountants sometimes lose sight of the bigger picture which is the social dimension of the work we do.
"It's a sort of conversation that is so delicate and sensitive that it has to be handled with appropriate skill and diligence."
This email address is being protected from spambots. You need JavaScript enabled to view it.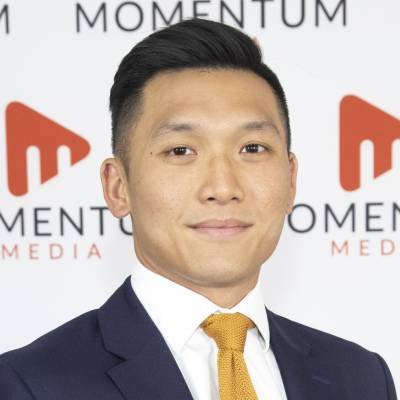 Jotham Lian is the editor of Accountants Daily, the leading source of breaking news, analysis and insight for Australian accounting professionals.

Before joining the team in 2017, Jotham wrote for a range of national mastheads including the Sydney Morning Herald, and Channel NewsAsia.

You can email Jotham at: This email address is being protected from spambots. You need JavaScript enabled to view it.