How to Recommend the Best Business Apps for Your Clients
14 May 2018
•
6 minute read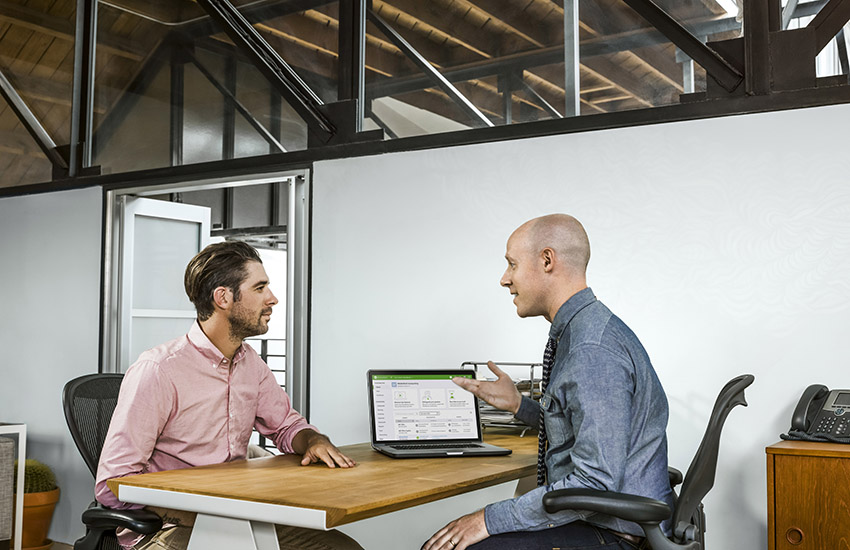 For those among you who have embraced the joys of cloud accounting, the thought of recommending an app to your clients is second nature. You know where to find them, how to use them and most importantly, how to walk your clients through the benefits. For the rest of you, the mere mention of the word "app" can furrow your brow and make you feel a little inadequate. There are just so many apps on the market, where do you even start?
This is why I want to provide a simple guide to recommending the best apps for your clients.
The first step is knowing where to find the best apps on the market and familiarising yourself with their capabilities and limitations. Once you're across what is known as the "app ecosystem", you should determine your clients' individual needs ie find their pain points. By doing this you are in a better position to recommend the most suitable apps for their business. You then need to deliver those options in a format they can readily understand so they can make an informed choice. The final element is knowing where to go to get advice so you can troubleshoot along the way.
How to find an app
Business apps are downloadable software packages that help people perform specific functions – often tasks that may have been done with pen and paper in the past, such as keeping track of inventory or compiling timesheets from staff. When used in conjunction with cloud accounting software like QuickBooks Online, they can broaden the flow of data between different aspects of a client's business. If your client has an online retail store, they may be interested in different point of sale apps. A tradie who is continually out on the road may want an app that helps them store paperwork which can be easily accessed on their mobile.  
You can find these apps, and many others at online app stores. Most cloud accounting vendors will have their own app store (or marketplace) on their website. They will list the apps they recommend, usually from companies with which they have formed partnerships. Truly open platforms, such as QuickBooks Online, are encouraging developers to create apps that can speak to directly their offering to further enhance their products' functionality.  
How to assess an app
Apps come with ratings and reviews from existing customers. Like many online reviews these should be read as a guide only but it will give you an indication of popularity. I spoke about this with Lielette Calleja, respected thought-leader and director of All That Counts, Aussie winner of the Intuit 2017 Firm of the Future award. Software advisory has become a crucial aspect of her business.  
"I use the reviews all the time," she says. "It helps me build authority with my clients. I tell them, 'I haven't heard good things on this app because of X, Y, Z, but I have heard great things about this one.' It's no different to when I am looking for a restaurant. I like to read the reviews, but I also know not to take one review as the holy grail. The person writing a negative review may not have installed the app correctly."
Once you have a sense of what other people consider noteworthy, it's time to jump in and have a play around. Many apps will offer a trial period, which enables you to explore what the product does in more detail, to test the features and functionality before you commit to a subscription. Lielette's rule of thumb is worth considering. "If I can get my head around an app within the first half hour," she says, "it's a good app, in terms of being user friendly."
Know your client's business
When I spoke to prominent accounting thought-leader Kane Munro about this, he said, "If you haven't used a particular app before, it's worth investing a few hours to see if it suits your client's needs better than any of the existing apps covering that part of the business." The idea isn't to look for an app that will solve the problems of all your clients. It's to familiarise yourself with the app ecosystem so you can present tailored alternatives for each of your clients to consider. In order to do this effectively, you need to be across their individual businesses. "If you don't understand your client," says Kane, "you can't possibly know what they need."
Lielette takes a similar approach in her business. "I ask my clients a lot of questions," she says. "The answers are very important. It's not just about the accounting processes. It's about how they engage with customers, suppliers, staff and how they do business in general from buying stock to taking payments from customers.
"You start to see the story and see where the gaps are. Where are the inefficiencies? I then tell them, 'Did you know there is a solution out there that can help you?' We don't claim to know the mechanics of all the apps but we know where to go and source the appropriate ones for business."
Delivering the options
Walking your clients through their options is an important aspect of the process. As you are no doubt aware, digital disruption affects people differently. Some of your clients may be well-versed on the app ecosystems and just want their trusted financial advisor to reassure them in their choices or provide a quick review on the latest release. Others may be confounded by the possibilities and need to be carefully guided through every step so they can make an informed decision.
If you have taken the time to understand their business, you will be able scan the app ecosystem and narrow down the choices to a handful of solutions that are relevant to their situation. Bear in mind, their choice of cloud accounting system may influence which apps you can recommend.
Considering costs
Business apps tend to be reasonably priced. Kane likes to encourage his clients to weigh up the price of the apps they are considering against the potential time saved by using them. "A lot of apps have user-based packages," he says. "It can be more expensive if you have a lot of staff, but the bigger issue is how much time it could save the business in the long run. So you are trying to save them time and money."
Where to go for help
Cloud accounting technology is evolving at a remarkable pace. Developers are working with vendors, as we speak, to create new apps to solve business problems you may not even be aware of. So I understand it's a challenge to keep up with the latest app releases. I'd recommend keeping an eye on the app stores. Better still, you should consider joining Facebook community groups that focus on different aspects of cloud accounting.
Lielette is a huge fan of some of the bookkeeping social platforms, such as Bookkeepers in Practice and the Intuit QuickBooks Online ProAdvisorCommunity . "Whether it's a technical question or a product question," she says, "there is always someone in that group who can answer it." And if you're a proadvisor, cloud accounting software providers have Facebook groups specific to their products.
Both Lielette and Kane strongly advise attending conferences to keep abreast of all the trends affecting the accounting and bookkeeping industry, this includes digital technology. It's not just about listening to the country's finest business minds discussing the cloud; it's about connecting with your peers, asking them which apps their clients value and which ones to avoid. It's a great way to keep your ear to the ground.
Later this month, Intuit will be holding its flagship conference QuickBooks Connect at Australian Technology Park in Sydney. It's been a huge hit around the world in cities such as London, San Jose and Toronto. I'd love for you to come along and hear the latest insights from industry leaders, such as Mark Bouris and Melanie Perkins, CEO of Canva. Aside from an impressive agenda of panel talks and breakout sessions, it will be a great opportunity for you to find out exactly which business apps should be on your radar right now.
I hope to see you there.

To register, visit QuickBooks Connect and use promo code GROW for 20% off for $119 tickets.