Angela Winton and Owen Dingle, both from Mazars' financial advisory unit, will join the firm's partnership along with Scott Hutton, a member of the firm's business advisory unit, as the firm moves to bolster its Brisbane-based leadership off the back of a year of organic growth.
Mazars' Brisbane managing partner John Kotzur welcomed the appointments, which he said have come to symbolise their commitment to both their clients, and the firm.
"It's an honour to welcome Angela Winton, Owen Dingle and Scott Hutton to the leadership team as Partners," Mr Kotzur said.
"Angela and Owen have done an outstanding job in developing our finance advisory division, which has helped many of our clients navigate and secure the right funding for their business in some of the most challenging circumstances.
"Angela, Owen and Scott have all shown continuous dedication to their clients, colleagues and the future of the firm and I would like to congratulate them on their well-deserved promotions."
Ms Winton joins the partnership after nine years with the firm, which has seen her largely utilised in a client-facing role geared toward protecting client wealth via debt advisory, capital markets, valuations and fundraising advice.
Before moving into a client-facing role in 2016, she worked as a business consultant, shaping the marketing and communications strategy for the firm.
Ms Winton said the firm's environment has allowed her to flourish, and that she looks forward to further growth as partner.
"I thrive in an environment with a growth outlook where new ideas are welcomed and executed. The future is bright for Mazars and I'm excited for what lies ahead in my new role as a Partner," Ms Winton said.
Mr Dingle joins the partnership after nearly three years at the firm as associate of director and partner positions. He has some 18 years' experience in banking and finance, and specialises in debt funding, structuring and commercial sales.
Mr Dingle also leads the firm's farm debt advisory team on the QRIDA panel for the Farm Debt Restructure Office in Queensland.
Mr Dingle said he looks forward to continuing with his people-first approach and table new ideas in his new leadership role.
"I'm honoured to be promoted to Partner at a firm where it's more than just work, it's about the people – both internally and externally," Mr Dingle said.
"As a new Partner I'm eager to bring forward new ideas and opportunities that will have a positive impact on our clients and their success."
Mr Hutton, meanwhile, joins the partnership after arriving at Mazars in 2016 as an associate, before being promoted to director.
He is a chartered accountant with some 20 years' experience advising clients on establishing, acquiring, operating and growing businesses and personal wealth, and specialises in optimising business and investment structures so his clients can futureproof asset protection and tax obligations.
Mr Hutton said he was delighted to join the partnership, and looks forward to "continuing to shape the future of our firm and our clients."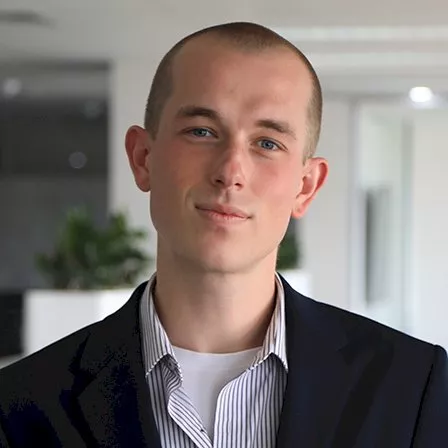 John Buckley is a journalist at Accountants Daily. 
Before joining the team in 2021, John worked at The Sydney Morning Herald. His reporting has featured in a range of outlets including The Washington Post, The Age, and The Saturday Paper.
Email John at This email address is being protected from spambots. You need JavaScript enabled to view it.