Following a push by the Australian Small Business and Family Enterprise Ombudsman (ASBFEO) and ASIC, the big four banks will this week agree to a series of comprehensive changes to ensure that all small business loans up to $3 million will be protected from unfair contract terms.
The Council of Small Business Australia (COSBOA) have called it a "ground-breaking agreement", while the Institute of Public Accountants (IPA) said having the banks on board was a "good starting point".
The unfair contract terms legislation — passed on 12 November 2016 — was extended to cover standard form small business contracts with the same protections consumers are afforded.
Agreed changes
The banks will now remove 'entire agreement clauses' that absolve the lender from responsibility for conduct, statements or representations they make to borrowers outside of the contract.
Material adverse event clauses that give lenders the power to call a default for an unspecified negative change in the circumstances of the small business customer will also be removed.
In addition, banks have restricted their ability to vary contracts to specific circumstances, and where such a variation would cause a customer to want to exit the contract, the banks will provide a period of between 30 and 90 days for the consumer to do so.
Small businesses that have entered or renewed contracts on or after 12 November 2016 will be eligible for these changes.
'A positive step'
COSBOA chief executive Peter Strong praised the work of the ASBFEO and said small businesses were now safe from banks unilaterally changing loan contracts.
"Unfair contracts legislation came into effect in November last year and banks were very slow to comply but thanks to the work of Ombudsman Kate Carnell and her team, there are now important protections for small business customers," said Mr Strong.
"These are basic rights that individual customers have had for a long time. It was unfair that small business people were at the mercy of decisions from banks that were able to do whatever they wanted, whenever they wanted.
"The changes are a positive step for business and for the health of our economy."
IPA executive general manager, advocacy and technical, Vicki Stylianou, commended the move but roundly criticised the 9-month wait for an agreement to come into effect.
"Every time we deal with them, it's always like extracting teeth especially with things like these," Ms Stylianou told Accountants Daily.
"You would expect it to take time to implement but the other thing is the attitude — if the attitude is not there to change or it is to begrudgingly change then of course it is going to take longer.
"It would just be just helpful if everyone was on the right side with the right attitude in terms of implementing these changes."
Ms Stylianou said accountants were on the frontline to educate clients and urged them to actively review contracts to ensure implementation on the ground.
"[The unfair contracts term] isn't one of those populist things that has received a lot of attention in mainstream media but it is actually a big deal," she added.
"If you look at the cumulative aspect of all those contracts and all those clauses, it all adds up to a big deal."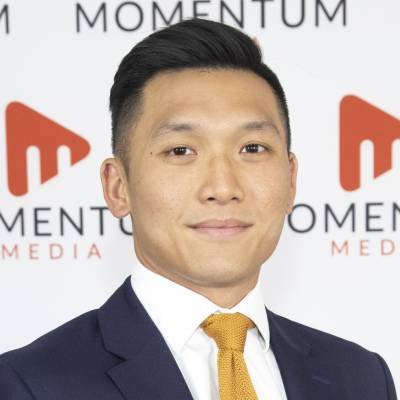 Jotham Lian is the editor of Accountants Daily, the leading source of breaking news, analysis and insight for Australian accounting professionals.

Before joining the team in 2017, Jotham wrote for a range of national mastheads including the Sydney Morning Herald, and Channel NewsAsia.

You can email Jotham at: This email address is being protected from spambots. You need JavaScript enabled to view it.