ProfitSee, which aims to provide sophisticated forecasting such as a three-way cash flow forecast as well as budgeting and real-time analysis, opened its first Australian office in Sydney in June. Since then, it has been recruiting local managers and plotting its path to Australian expansion.
High up in the reasons for the firm's Australian expansion is what chief executive Peter Vessenes believes is a domestic appetite and gradual uptake of value adding accounting services, which he plans to capitalise on.
"Australia's accounting firms are further ahead in providing value added services than any place else we've seen in the world," Mr Vessenes said.
"People like KPMG and BDO are already doing that large scale globally but in terms of the mid-sized and smaller accounting firms, Australia is far ahead of the pack and we're very excited to work in conjunction with firms that are there to help accounting firms learn how to do it better.
In a bid to crack into the Australian marketplace, ProfitSee has partnered up with Xero to help Australian franchise owners better understand their financial position and identify key performance indicators as part of their fiscal management service.
Mr Vessenes says that while the role of performing fiscal management traditionally falls outside the purview of accounting firms, he believes there is an opportunity in the market to service clients looking to better understand their business.
"Is fiscal management a desperate need in businesses of all sizes? Absolutely," said Mr Vessenes.
"Most smaller companies under $10 million a year don't understand that your profit and loss statement doesn't really tell you whether you are making money or losing money.
"Value added services to smaller companies as a necessity needs to be fiscal and asset management because they are not going to benefit from cost control."
Mr Vessenes noted multinational companies often have analysts building spreadsheets with algorithms in a bid to forecast the company's financial future.
"From our standpoint, running a forecast is one of the first things that an accounting firm should do in coming to help a business because then you can start asking what are the principal key performance indicators, where is the gap coming from, can we build a business strategy - there are a lot of factors in doing it," he said.
"Moving accountants from paying taxes and compliance and making sure their clients don't go to jail to literally taking on a financial director role and helping the business owner accomplish what they really want, which is improving their financial stability and increasing revenue, increasing profitability, raising valuation, capital formation, succession planning.
"We're trying to help people who are self-employed with helpers actually create a company, and that's a pretty big step for most accounting firms."
With accounting firms already branching out to value added services due to the changing nature of tax and compliance services, Mr Vessenes believes it will only be matter of time before the big players start moving towards fiscal management.
"[Industry leaders] have deep enough pockets that if they don't want it this year, they'll learn it next year. So I think there should be an urgency on the part of other accounting firms to move towards those types of services," Mr Vessenes said.
"I'd like to tell you that I'm causing it to happen but I think it is more a consequence of the fact that advanced technologies have been commoditising traditional accounting services so it's been a shift that's been forced on the industry."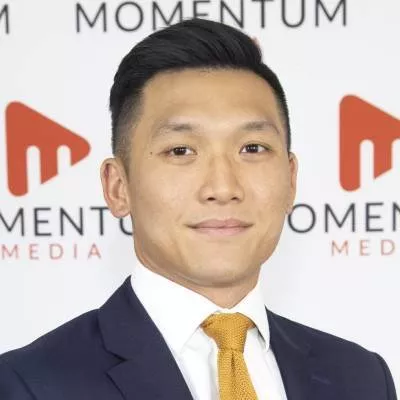 Jotham Lian is the editor of Accountants Daily, the leading source of breaking news, analysis and insight for Australian accounting professionals.

Before joining the team in 2017, Jotham wrote for a range of national mastheads including the Sydney Morning Herald, and Channel NewsAsia.

You can email Jotham at: This email address is being protected from spambots. You need JavaScript enabled to view it.