The Carbon Group on Thursday announced a new partnership with Perth-based accounting firm Haydon Kinnaird, which has serviced clients with accounting, tax, finance and financial planning advice across Western Australia since 2004. 
The partnership will see the Haydon Kinnaird team relocate to Carbon's Osborne Park offices. 
Welcoming the partnership, Carbon co-founder Nathan Hood said it's a venture steeped in shared values. 
"We're very pleased to welcome Barry, Mark and the Haydon Kinnaird team to Carbon," Mr Hood said. "It's always exciting to partner with people who share the same values, and whose passion lies in helping their clients achieve success in their business journey."
Haydon Kinnaird director Barry Haydon said it was important to him and his partner, Mark Kinnaird, that they partnered with a network that shared their passion for helping small business. 
"Having worked with business owners and individuals for over 30 years, it was very important to both Mark and I that we partnered with a firm who shared our passion," Mr Haydon said. "We found that in Carbon Group."
Both the network and Haydon Kinnaird expect that the latter will be able to continue to service small businesses in the way it has, with the bonus of new access to added resources. 
They promise that clients will benefit from the partnership, which will see Haydon Kinnaird gain access to Carbon's "full suite" of services spanning bookkeeping, business services, insurance, payroll, R&D and grants. 
"The service we provide clients at Haydon Kinnaird is our highest priority, as it is at Carbon Group," Mr Kinnaird said. "Being able to expand on our offering to include the additional services that Carbon Group offers is very exciting."
The group's move to bolster its footing in its home state of Western Australia follows swarming moves into other states over the last two years. 
Most recently, the group quadrupled its foothold in Queensland, after merging with Charter Partners, and usurping the firm's three office locations in Brisbane, Gympie and Bundaberg, after entering the Queensland market the year prior marked by a merger with Thrive Advisors.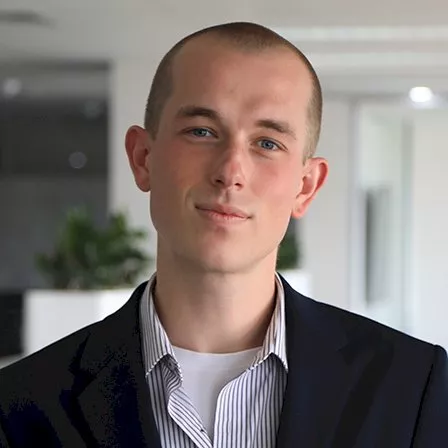 John Buckley is a journalist at Accountants Daily. 
Before joining the team in 2021, John worked at The Sydney Morning Herald. His reporting has featured in a range of outlets including The Washington Post, The Age, and The Saturday Paper.
Email John at This email address is being protected from spambots. You need JavaScript enabled to view it.