Organisations are replacing departing staff, adding to their teams in response to growth, updating finance systems and establishing finance teams in-house. A growing number of start-up businesses are also recruiting.
Together these factors are fuelling vacancy activity across the country. For instance, in many parts of NSW, especially Sydney, we're seeing no shortage of jobs, and employers are recruiting on both a temporary and permanent basis.
In Queensland, particularly south-east Queensland, the focus has shifted to permanent jobs, both for SMEs and large corporates. In regional Queensland there is still a preference to recruit on a temporary basis.
In Victoria we've seen an increase in temporary-to-permanent contracts in order to trial candidates. The rise in temporary assignments also continues.
In South Australia stability is returning and there is more confidence to hire on a permanent basis. Consequently, headcounts that were on hold are now being filled.
In the Northern Territory the focus remains on temporary assignments, and in Tasmania more fixed-term contracts of between one and three years are available.
While still challenging in many respects, market conditions in Western Australia have started to improve. Temporary assignments remain the preference for many employers, particularly in organisations where previous staff redundancies have left them unable to cover leave or provide project support internally.
There are also more senior-level roles available in the west, particularly for candidates who can deal with internal stakeholders and recommend options to positively impact both operations and the bottom line. 'Business partnering' is certainly the new buzzword.
In fact, this is a trend we're seeing across the board. Candidates who can partner with an organisation, collaborate with operational teams to influence decision-makers and clearly explain the background of results are valued.
Skills in demand
Given activity, candidate levels have decreased across the country in a number of job families, in particular credit/accounts receivable, payroll and for financial analysts.
Looking firstly at financial analysts, demand has increased for those with strong financial modelling skills and a high level of commercial acumen. Candidates must be able to understand business drivers and add value. This skill set is in very short supply.
Credit controllers and accounts receivable clerks are needed too, as organisations act to maintain good cash flow and reduce debt.
Meanwhile, payroll is an essential role and any departing team member is immediately replaced. Add the increasing number of temporary staff and payroll teams need to grow in response. We're also seeing a rising number of temporary assignments in organisations that are offshoring their payroll.
In other areas of demand, commercial analysts and senior commercial analysts are needed, with employers looking for candidates with experience creating financial models. VBA programming is also valued. Candidates must be big-four trained. Employers want candidates who can suggest strategies to increase sales, reduce costs and move a business forward.
Management accountants with strong communication and IT skills are required to help organisations understand their business. Candidates need good reporting skills in order to make strategic decisions from a position of knowledge. Management accountants (and financial accountants) are also sought in the banking sector to assist with structural and reporting changes.
Another area of demand is for financial accountants with IFRS reporting skills, who are needed to ensure compliance and audit standards are maintained.
Finance managers with exposure across multiple areas are sought to drive a positive working environment while maintaining a hands-on approach. Multilingual finance managers are also wanted in organisations that are expanding overseas.
Company accountants are sought by SMEs. Candidates must be strong all-rounders who can handle the day-to-day running of a small finance department, ensure accurate and timely cash flow and management reporting, and add value.
Cost accountants are in demand by employers in manufacturing and project-based industries that are cautiously expanding and growing again. These companies want to ensure the most cost-effective approaches are taken and that there are no surprise costs.
Assistant accountants are another area of demand. Most move up into senior finance functions, leaving a shortage of solid candidates who want to remain at this level. We're also seeing some employers looking for candidates at this level who they can train and mentor into their business. Finally, assistant accounts with construction and property industry experience are sought in response to growth in that industry.
High-volume, fast and accurate end-to-end accounts payable clerks remain in high demand to ensure strong service and cash flow. More employers are recruiting on a temporary-to-permanent basis to test candidates before offering them permanent roles.
Finally, senior bookkeepers who can not only enter data but generate relevant reports and provide analysis for SME owners are sought.
Additional value sought
At the accounting support level, employers are less stringent on like-for-like systems experience and more inclined to value a candidate with experience using multiple software. Good communication skills remain essential.
Another prominent trend is that employers want to see candidates who can add additional value to their organisation. They want someone who can go above and beyond the job description. For example, senior finance professionals need to be able to show they can add to the bottom line through process improvements, efficiency gains or commercial insights. Accounting support professionals, especially assistant accountants and bookkeepers working for SMEs, are expected to do more consultation with business owners.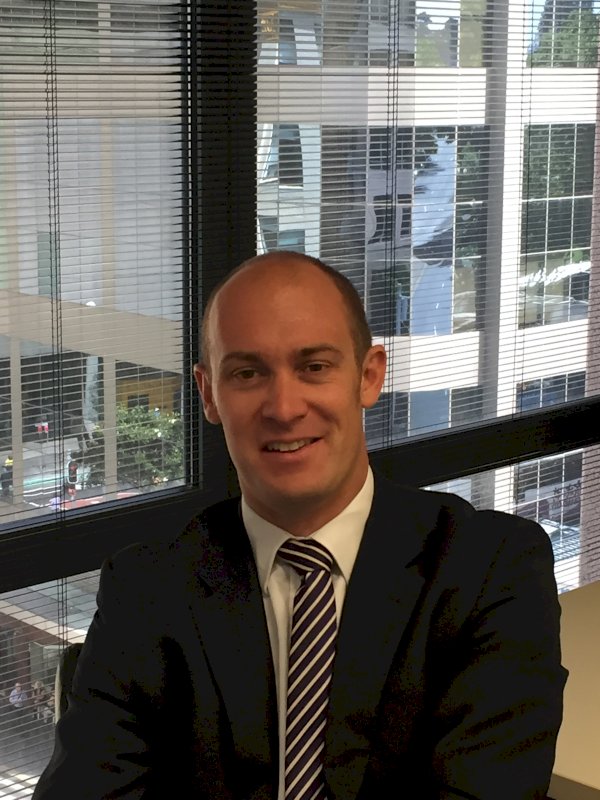 David Cawley is Regional Director of Hays Accountancy & Finance nationally and also has full operational responsibility for regional offices in NSW, including Burwood, Hurstville, Liverpool, Parramatta and Wollongong. He has overall responsibility for over 35 staff based in these locations.
David began his career with Hays Education, based in the UK over 12 years ago. Here he was instrumental in establishing a number of new business areas and managed a number of outsourced public sector contracts. David has worked extensively across both the private and public sector within both the UK and Australia and has extensive experience within the temp and perm market.
David took the opportunity to relocate to Australia with Hays in August 2010. David has a BSc degree within Architecture and Town and Country Planning.